Escape the hustle and bustle of the city and travel back in time to old Tokyo. The winding streets and alleys of Yanaka are lined with traditional Japanese houses, temples, and shrines that have been beautifully preserved. It gives visitors a glimpse into what life was like in the Edo period. It's like stepping into a time capsule! Yanaka is a truly unique neighborhood with a rich cultural heritage that's just waiting to be explored. Take a closer look at Yanaka's historical significance and cultural attractions.
Exploring Yanaka
Yanaka is a neighborhood that's just begging to be explored. It's a neighborhood rich in history and culture, that is in every Tokyo guidebook. There's so much to see and do here. One of the most notable features of Yanaka is its temples and shrines. A quiet neighborhood with a popular market street, a beautiful sakura-lined cemetery, and plenty of temples. It's no surprise this part of town is becoming popular, but you might be surprised by just how lovely it is. The charm of the area is preserved by the tendency to re-purpose older buildings rather than rebuild. It creates a contrast that remains somehow reassuring. You can sample the old-fashioned treats of Japan followed up with some modern takes on their specialties, all within meters of each other.
Whether you're normally a wanderer or not, here you just can't help it. Every side street is promising and each corner offers myriad possibilities. So allow us to give you a taste of what to see before you head out there yourself.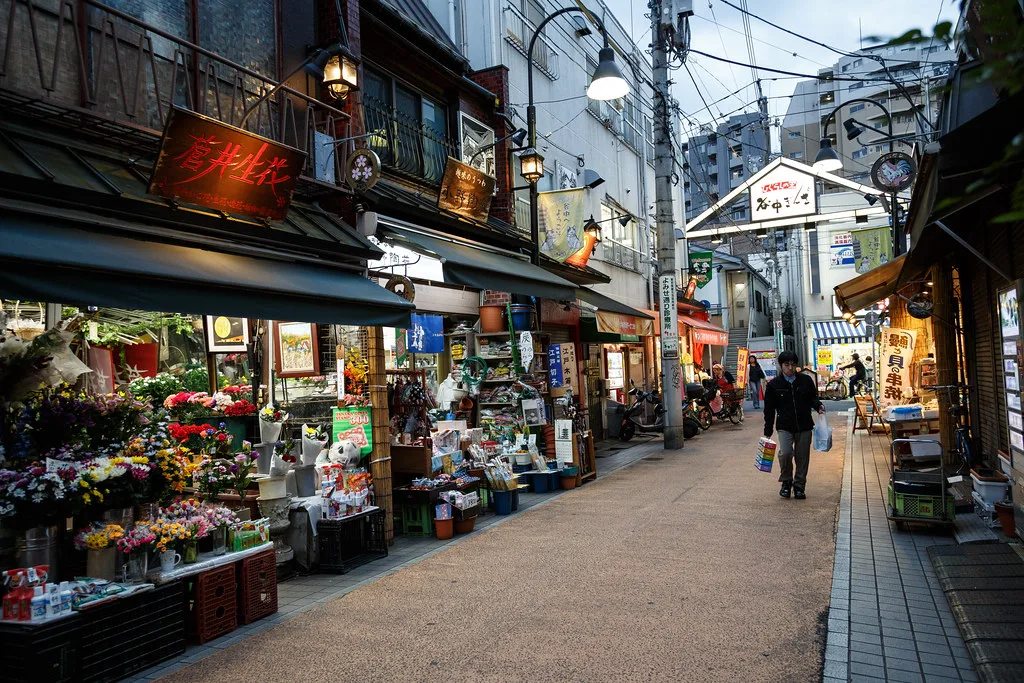 Must-see attractions
Tennoji Temple et al
You may notice from any map of Yanaka that there are A LOT of temples here. This can make a great rough plan for your strolling explorations. It also means you can go far without seeing a Buddha peeking out. Or a golden statue appearing around a corner, which definitely adds to the day.
Tennoji is the most well-known, with a centuries-old sitting Buddha and a lovely small garden. It was founded in 1274 to house a Buddha carved by Nichiren, temporarily closed for heresy. The temple was reopened and later became the seat of the God of resources and bravery. It is also the only one of the Yanaka Seven Gods of Fortune Temples that are in Yanaka.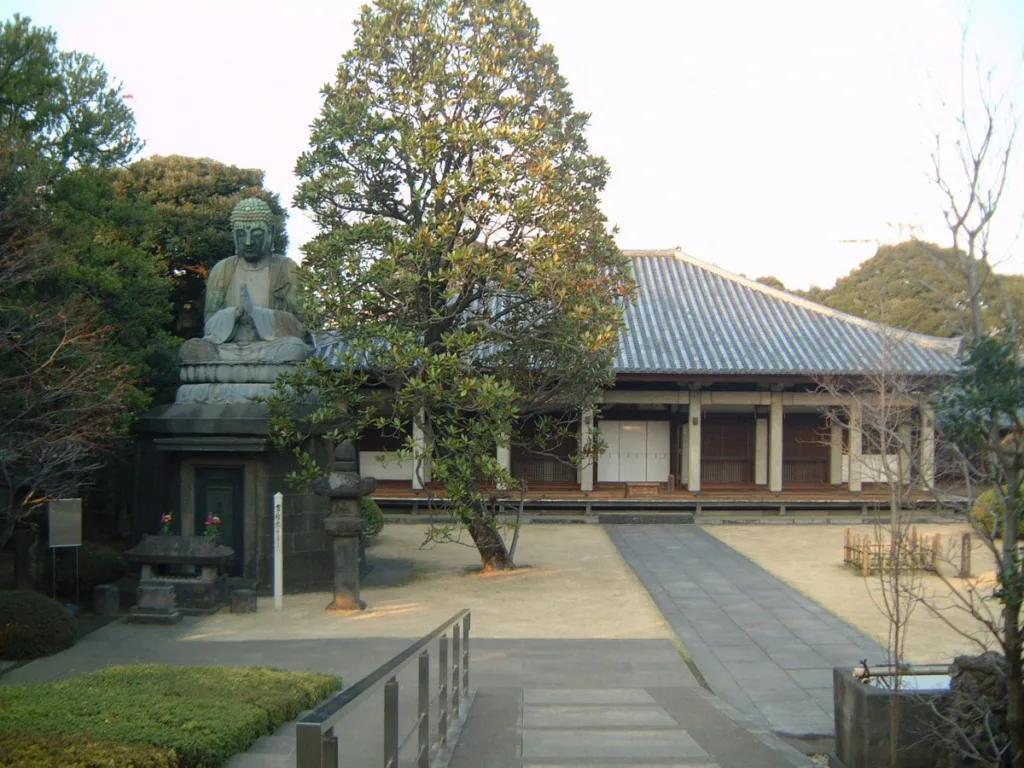 Yanaka cemetery
Yanaka Cemetery is a historic graveyard located in the heart of the Yanaka neighborhood in Tokyo. It is the final resting place of many famous Japanese figures, including writers, artists, politicians, and scholars.
Despite its somber purpose, Yanaka Cemetery is a beautiful and serene place to visit. The cemetery is full of picturesque walking paths and stunning, ornate grave markers. Visitors can spend hours wandering the cemetery's labyrinthine paths and admiring the artistry of the memorials.
One of the most popular features of Yanaka Cemetery is its cherry blossom trees, which bloom in spring and draw visitors from all over the city. The sight of the delicate pink blossoms against the backdrop of the cemetery's gray stones is truly breathtaking. The cemetery is also a popular spot for birdwatching, as many species of birds call the area home.
If you're interested in history and culture, a visit to Yanaka Cemetery is a must-do when in Tokyo. a beautiful and tranquil place to spend an afternoon, but it's also a glimpse into Japan's past and a reminder of the people who have shaped the country's rich history.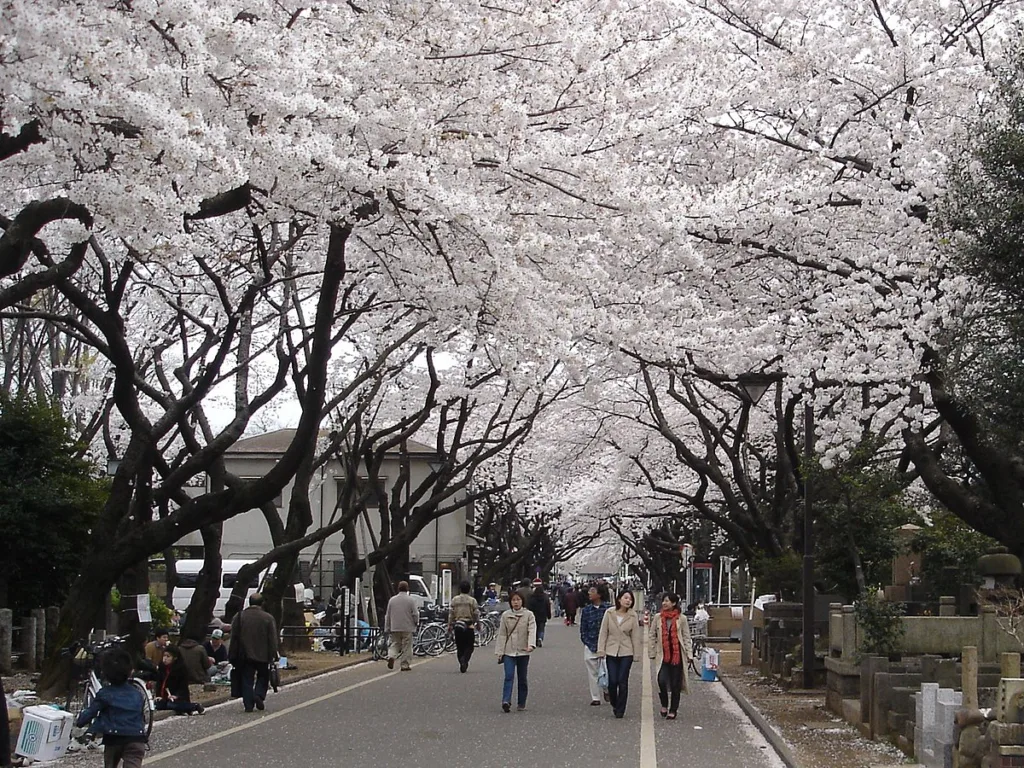 Yanaka Ginza – A Taste of Downtown Tokyo
Yanaka Ginza is a bustling shopping street located in the heart of Yanaka neighborhood in Tokyo. The street is known for its nostalgic, old-world charm and is a popular destination for both locals and tourists alike. The street is lined with traditional Japanese shops and boutiques, selling everything from souvenirs and handicrafts to street food and traditional sweets.
One of the unique features of Yanaka Ginza is that many of the shops have been run by the same families for generations, passing down traditional techniques and recipes from one generation to the next. This gives the street a feeling of continuity and history that is hard to find in other parts of Tokyo.
In addition to shopping, Yanaka Ginza is also a great place to grab a bite to eat. The street is home to a wide variety of food vendors, serving up everything from traditional Japanese sweets and snacks to savory dishes like grilled skewers and sushi. One must-try dish is the yakitori (grilled chicken skewers), which are cooked to perfection right in front of your eyes.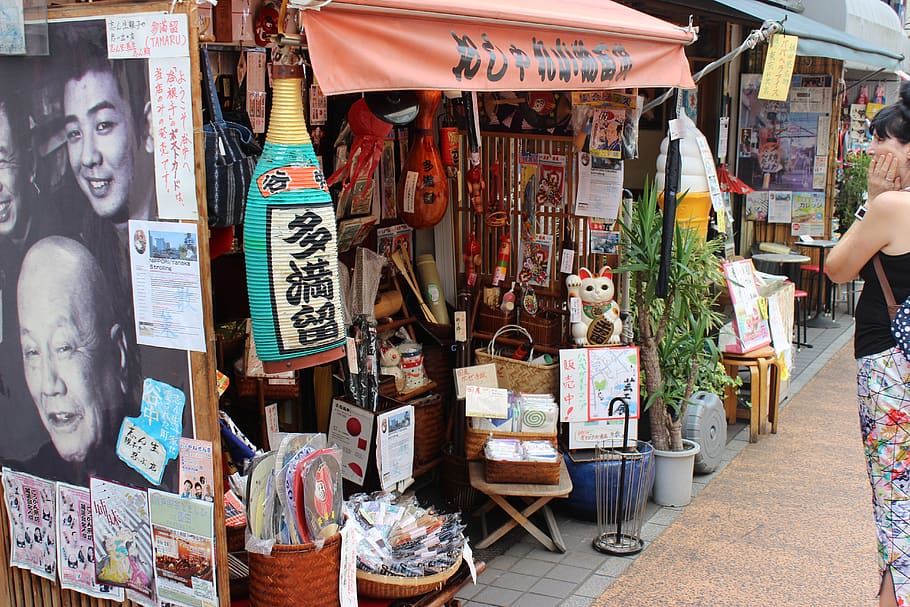 Experience the Local Culture
To truly experience the local culture, be sure to try some traditional Japanese sweets. One of my favorites is the ningyo-yaki, a sweet cake that's shaped like a traditional Japanese doll. You can find them at most street food vendors, and they're the perfect snack to munch on while exploring the neighborhood.
Another way to experience the local culture is to attend a local festival. Yanaka hosts several festivals throughout the year, including the Yanaka Matsuri in April and the Yanaka Jazz Festival in October. These festivals are a great way to immerse yourself in the local culture and experience the unique traditions.
Food and Drink
One of the best places to start your culinary adventure is the Yanaka Ginza shopping street. It is lined with street food vendors and local shops selling traditional snacks like dango, sweet potato, and taiyaki. When it comes to food and drink, this place does not disappoint. The neighborhood is home to a wide range of traditional Japanese restaurants, cafes, and bars, as well as local specialties that are unique to the area. Whether you're looking for a quick snack or a sit-down meal, Yanaka has something for everyone.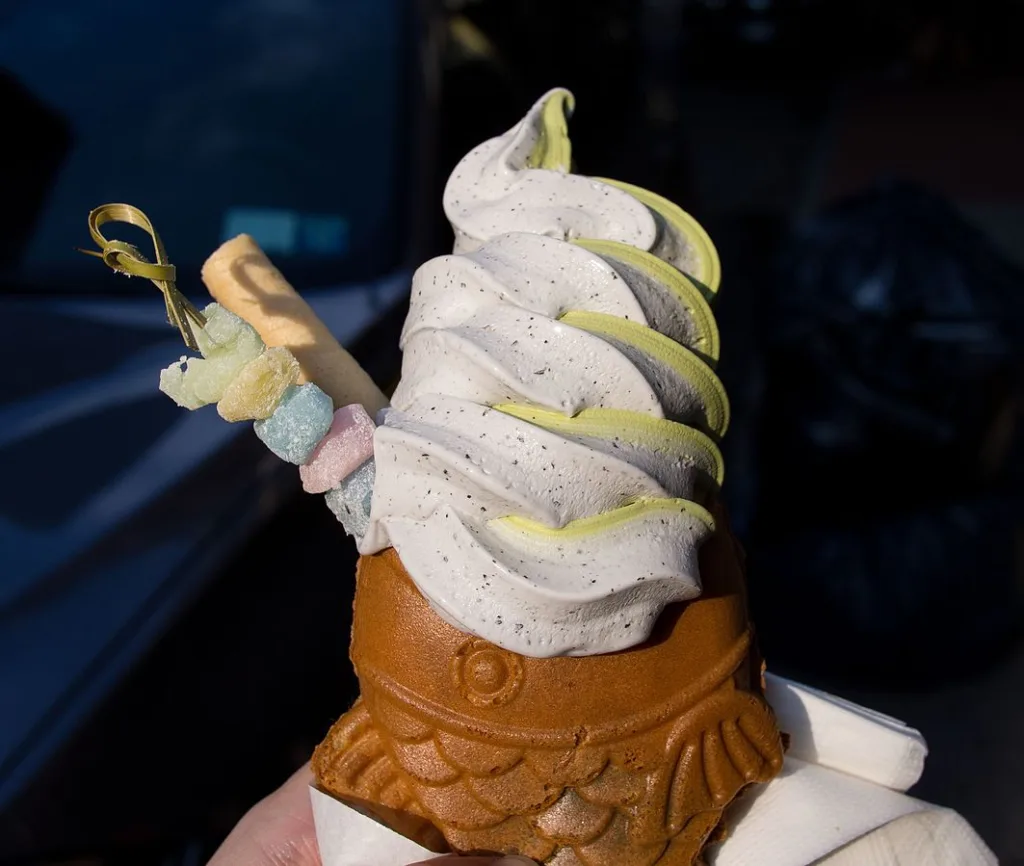 For something heartier, head to one of the many izakayas in the area, such as Tengu Izakaya, which serves up delicious grilled skewers and local craft beer.
If you're in the mood for something sweet, be sure to stop by Yanaka Coffee Shop, a local institution that has been serving up delicious coffee and homemade pastries for over 60 years. They also offer coffee classes, so you can learn how to make the perfect cup of joe like a pro.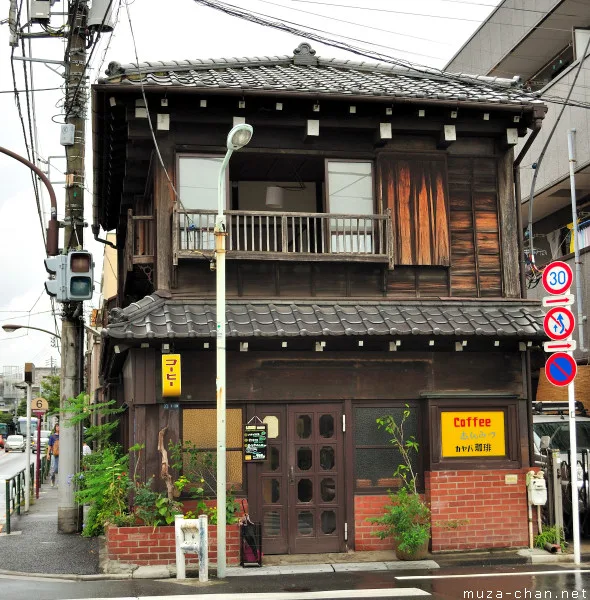 For beer lovers, Yanaka Beer Hall is a must-visit destination. This cozy little bar offers a wide selection of local craft beers, as well as a small menu of bar snacks. The atmosphere is laid-back and welcoming, making it the perfect place to unwind after a long day of sightseeing.
Food and drink destinations to check out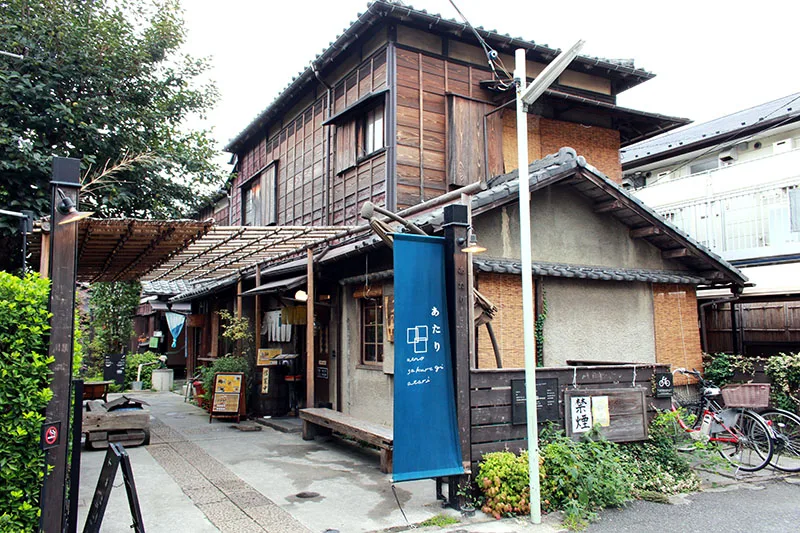 Kamiyama Shoten: A sake shop that offers tastings and sells a wide selection of premium sake from across Japan.
Awa Odori: A traditional Japanese restaurant that serves up delicious soba noodles and other local specialties.
Kotobuki: A tiny hole-in-the-wall cafe that serves up homemade cakes and sweets, as well as coffee and tea.
In Yanaka, there's always something new and exciting to discover when it comes to food and drink. Whether you're a foodie looking to explore the local cuisine or just looking for a cozy spot to relax and unwind, this charming neighborhood has something for everyone.
Art Scene in Yanaka
Yanaka is a neighborhood in Tokyo that is home to a thriving and diverse art scene. With its rich cultural heritage and historic architecture, Yanaka provides the perfect backdrop for artists and creatives to showcase their work.
One of the most notable art spaces in Yanaka is the Scai Bathhouse Gallery. This unique gallery is housed in a former bathhouse and features contemporary works by both Japanese and international artists. The space itself is a work of art, with its exposed brick walls and high ceilings creating a striking and atmospheric setting for the exhibits.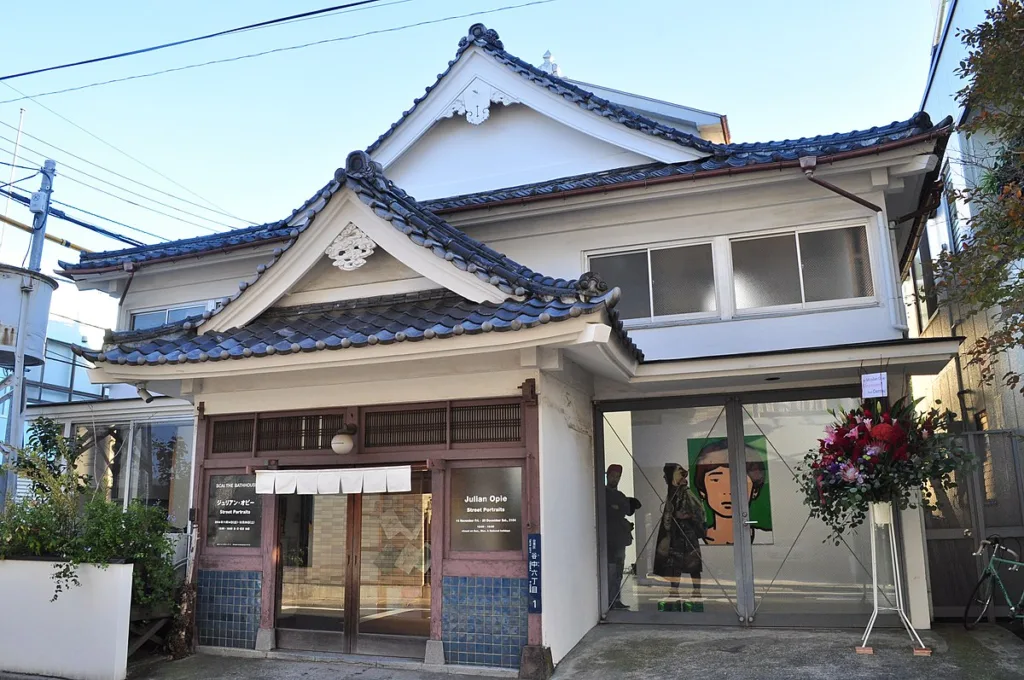 In addition to galleries, Yanaka is also home to numerous studios and workshops where artists work and create. These spaces offer visitors the opportunity to see artists at work and even purchase their pieces directly from the source.
For those interested in traditional Japanese art forms, Yanaka is home to several shops selling everything from handcrafted pottery to delicate calligraphy. Many of these shops have been run by the same families for generations, passing down traditional techniques and skills from one generation to the next.
Overall, the art scene in Yanaka is a vibrant and integral part of the neighborhood's cultural heritage.
Take Art Classes
Traditional Japanese art classes
You can take classes in traditional Japanese arts such as calligraphy, pottery, and paper-making at the Yanaka Traditional Craft Center.
Painting and drawing classes
Many art studios in Yanaka offer classes in painting and drawing. One popular option is the Atelier Kunugi.
Ikebana classes
Ikebana, the Japanese art of flower arrangement, is a popular art form in Japan. You can take classes in Ikebana at the Sogetsu Kaikan.
How to get to Yanaka
f you're planning a visit to this town, you might be wondering how to get there. Don't worry, getting to Yanaka is pretty easy. There are a few different ways you can get there, whether you prefer public transportation or walking.
If you're using public transportation, the easiest way to get there is by taking the train. The closest stations are Nippori Station and Sendagi Station, which are both served by the JR Yamanote Line and the Tokyo Metro Chiyoda Line. From Nippori Station, you can take the West Exit and follow the signs for Yanaka Ginza, which is a shopping street in the heart of the city. The walk from Nippori Station to Yanaka Ginza takes about 10-15 minutes.
If you prefer walking, there are several neighborhoods that are within walking distance of Yanaka. One of the most popular walking routes is from Ueno Park to Yanaka. Ueno Park is a popular tourist destination, and it's only about a 20-minute walk. You can also walk from Asakusa to Yanaka. It takes about 30-40 minutes and takes you through some charming neighborhoods along the way.
Where to stay in Yanaka
Yanaka is a neighborhood in Tokyo that will charm you with its history and culture. If you're planning a trip to Yanaka, you might be wondering where to stay. Luckily, there are several accommodation options in Yanaka that cater to a range of tastes and budgets.
One of the most popular types of accommodation in Yanaka is traditional Japanese inns, also known as ryokans. These inns offer a unique cultural experience, with traditional tatami mat rooms, futon beds, and communal baths. Staying in a ryokan is a great way to immerse yourself in the local culture and experience traditional Japanese hospitality. Some popular ryokans in Yanaka include the Katsutaro Ryokan and the Homeikan.
If you prefer modern comforts and amenities, there are also several hotels in Yanaka that offer a comfortable and convenient stay. One of the most popular hotels in Yanaka is the Tokyo Guesthouse Bunka. it offers private and shared rooms with free Wi-Fi and a shared kitchen. Another popular option is the Sakura Hotel Nippori. It is located just a few minutes walk from Yanaka Ginza and offers affordable rates and comfortable rooms.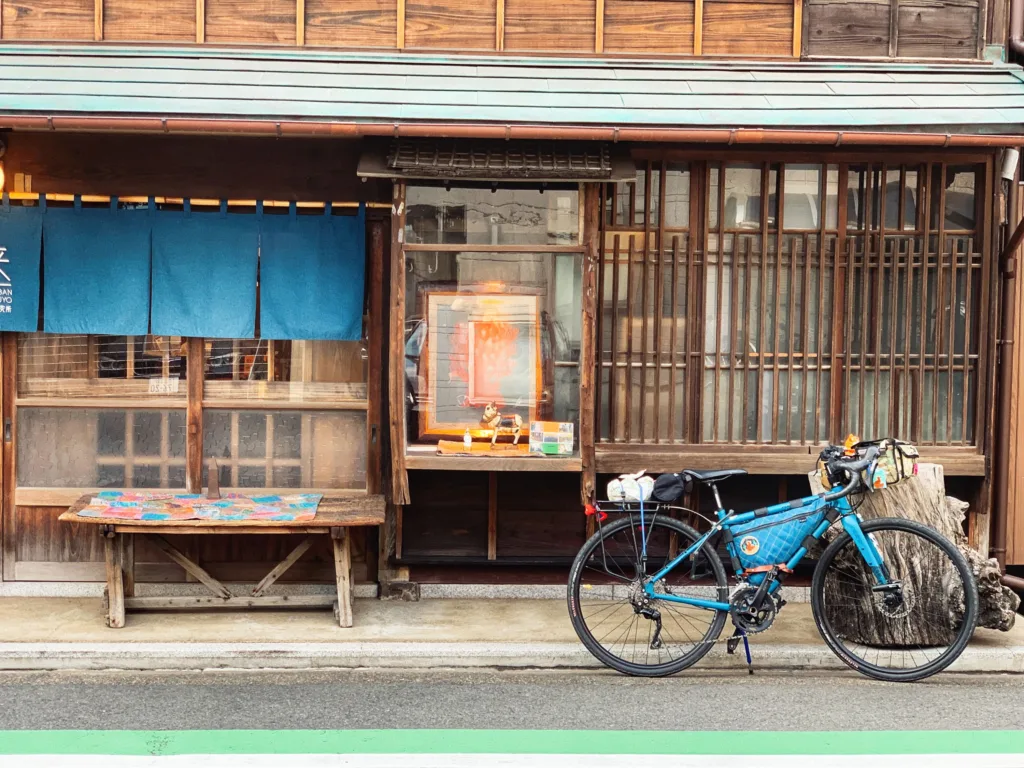 Ideas for Traditional Souvenirs from Japan
---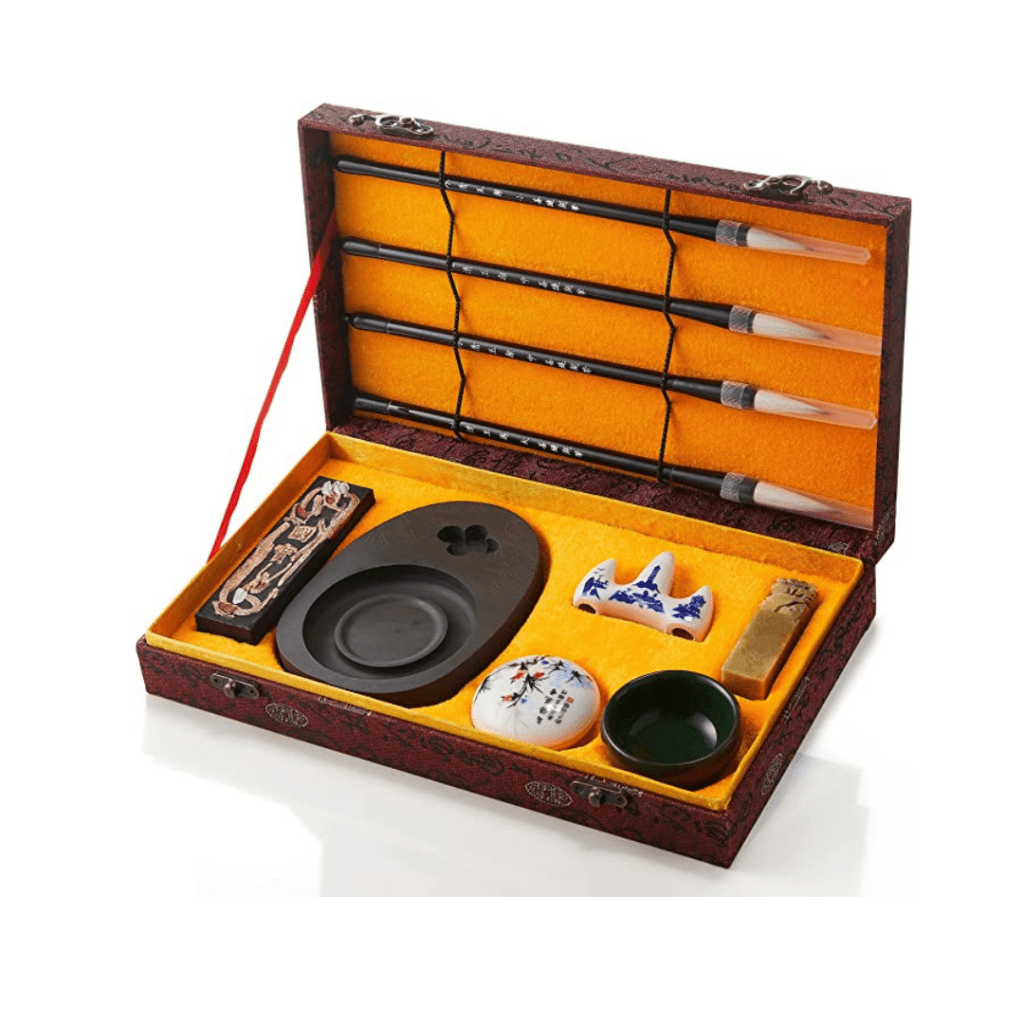 ---
Experience the charm and culture of this special part of the city
One of the best things about Yanaka is the way it feels like stepping back in time. The neighborhood's streets are lined with traditional buildings, many of which have been around for centuries. Walking around, you'll feel like you're experiencing the Japan of old, with its charming streets and historic landmarks. Book a traditional photography tour with Asahi and let them tailor it according to your needs.
But Yanaka isn't just a living museum. it's a thriving community that's home to a wide range of local businesses and cultural events. Whether you're looking to try traditional Japanese sweets, shop for unique souvenirs, or attend a local festival, Yanaka has something to offer.
So why not plan a visit to Yanaka on your next trip to Tokyo? Whether you're a first-time visitor or a seasoned traveler, this unique neighborhood is sure to leave a lasting impression. Come and experience the nostalgic atmosphere and rich cultural heritage of Yanaka for yourself!