Tokyo's Most Unique Museums
We travel to change ourselves, to change how we see the world. If you can think of a destination that could be a life-changing experience. Tokyo, for sure, would be at the top of the list. It is like winning a ticket to the future itself and even if this is so. Japan never gave up on its tradition and has instead, nurtured it. Tokyo is a breathtaking mixture of past, present, and future. When you come to Tokyo you become a time traveler. The best places to experience these voyages are Tokyo's museums.
Speaking of the future itself may be the best place to get a hold of things in the 'science' world happening today, and to get a glimpse of future tendencies in science, you have to visit the National Museum of Emerging Science and Innovation Miraikan.
Situated in Odaiba District in Tokyo, Miraikan is an impressive structure inside and out. Breathtaking architecture, answers to questions like why we are here, what happens in the Solar system, how you can make your dream future, Asimo, the Honda humanoid robot, and the Maglev train, it's all there. And even more! This museum has a scale model of International Space Station living quarters and introduces communication and results gathered from astronauts and people involved with the ISS program.
This highly informative and interactive museum is great for children since it offers a lot of workshops on different topics. "Curiosity field" is a place where parents and children can brainstorm the scientific way of thinking while having fun with gadgets and we all know that the Japanese are masterminds of gadgets. The director of Miraikan is Mr. Mamoru Mohrci, a Japanese scientist, a former NASA astronaut, and a veteran of two NASA space shuttle missions. All in all, this is a must if you consider yourself a time traveler in Tokyo!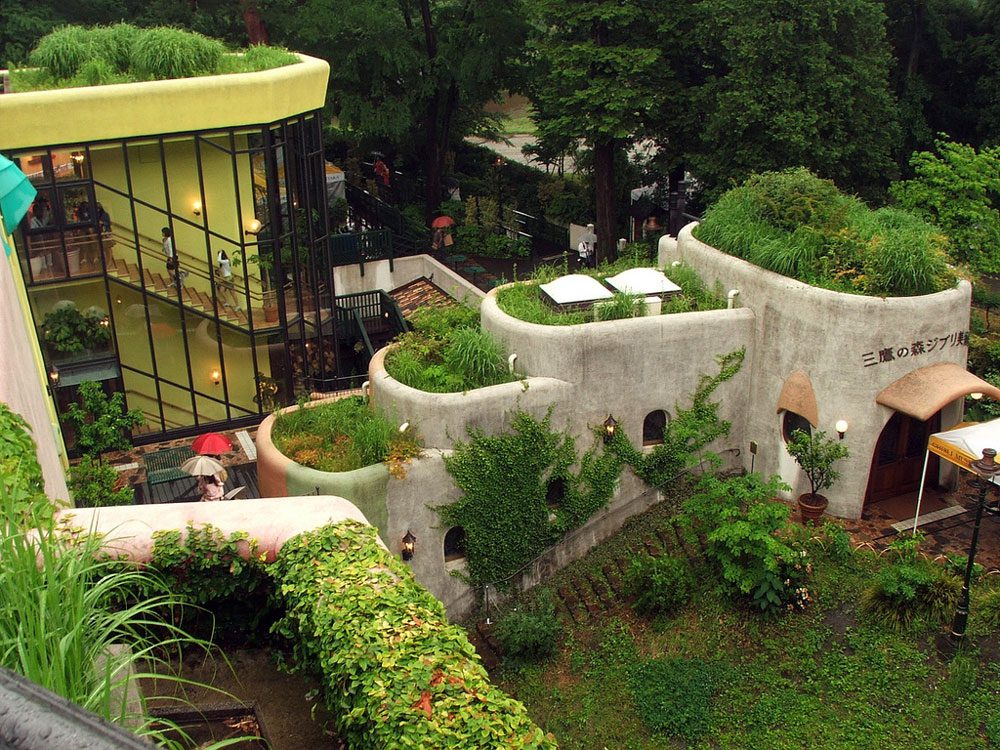 Our voyage continues directly from ISS to the Imaginarium of the internationally acclaimed animation artist, Hayao Miyazaki and Japanese animation powerhouse, Studio Ghibli. Yes, there is a Studio Ghibli museum in Tokyo, and it is located beside Inokashira Park in Kichijoji. one of the most beautiful parts of the capital.
This is one of the toughest museums to buy tickets for because it only sells a limited amount per day and you can't buy them at the museum. Instead, you have to order the tickets online. However, it is worth waiting if you're a fan of Princess Mononoke or maybe the most famous animation film by Miyazaki, Spirited Away. The complex is a mixture of a children's museum, a technology museum, and fine arts. The permanent exhibition features the three-dimensional zoetrope named "Bouncing Totoro", with models of characters from My Neighbor Totoro. It also showcases the exclusive short animations made by Studio Ghibli premiered in the museum's theatre.
You have Japanese people on one side and their advertising on the other side. While the people of the island are very polite and humble, their advertising sends a whole different message. Neon lights, vibrant colors, and billboards became a regular part of Tokyo architecture, it's no wonder that Japan takes third place on the list of the largest consumerist countries in the world. Considering all that, Tokyo has its own Advertising Museum, the only one of its kind in the whole of Japan.
.Dentsu, the biggest advertising company in Japan, runs this institution. It contains insightful material and tells you so much about the history of ads. The collection runs from woodblock-printed leaflets from the Edo period, through lavish art nouveau and art deco Meiji- and Taisho-era prints to the finest of present ads. English translations are minimal, but the strong graphics of many of the ads stand for themselves. If you see advertising as an art, it's a spectacle like most things when you think about Japan.
Did you know that the Japanese character "Kami Tobi," which means paper hawk, was used to write the word "kite" in the dictionary in 981 AD? The Chinese invented kites, which were then brought to Japan. This and many other things you can learn at Tokyo Kite Museum.
The museum is a spiritual house of kite flying history in Japan and features a collection of kites from every era. This fascinating playhouse tells us of their ceremonial use, different shapes, and colors and it brings not so well known tradition of this special island to the visitors.
Yayoi Kusama – The Queen of polka dots and her Museum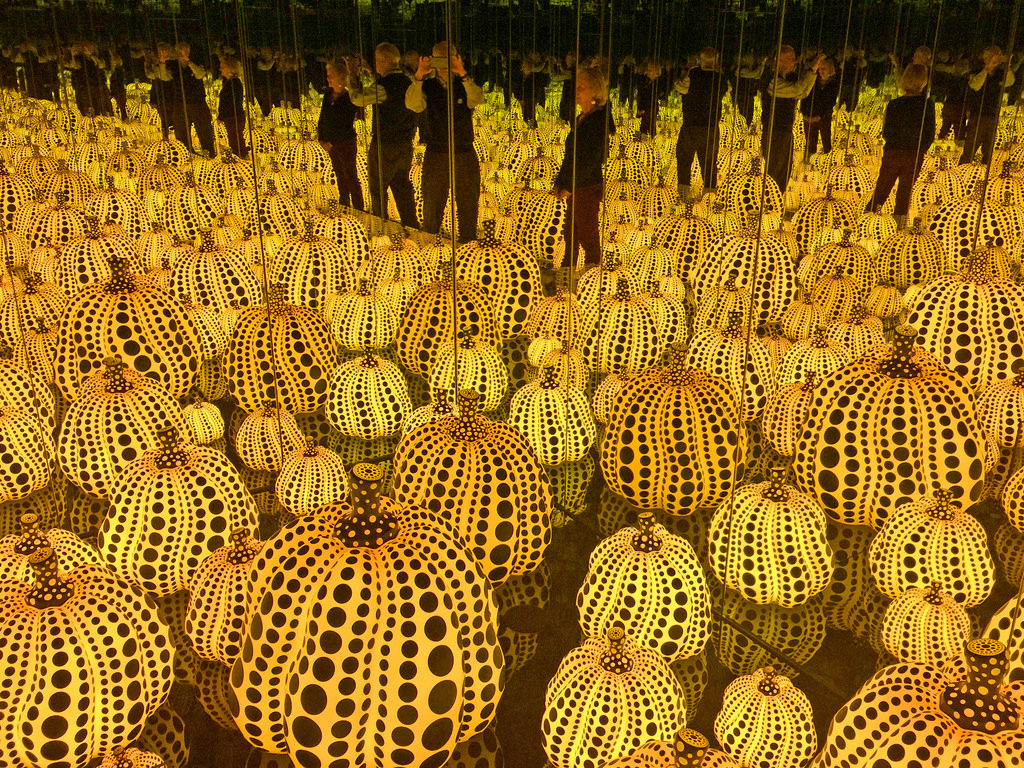 In 2017, one of the most recognized Avant-garde artists in the world Yayoi Kusama, with a career spanning over six decades and more than ten thousand of artworks, got her own art home. Kusama has been turning her obsessions into visually striking polka-dot paintings and installations since the late 1950s. She was part of the New York art scene that produced Andy Warhol and Basquiat.
This five-floor Kusama museum is located in the western suburbs of Tokyo and it attracts a huge amount of visitors, so the number of people per day and the time spent in the museum is limited, but once you step into this mind-bending world of dots, infinity nets, sculptures of starry pumpkins, and obsessions with repetition and multiplication, you will feel like you entered into the craziest psychedelic infinity trip. If you are a fan of a contemporary art scene, or if you're an artist or an art student interested in the mind and work of one of the highest-paid artists of abstract expressionism, this should be one of the first things you should see and experience in your Tokyo bucket list.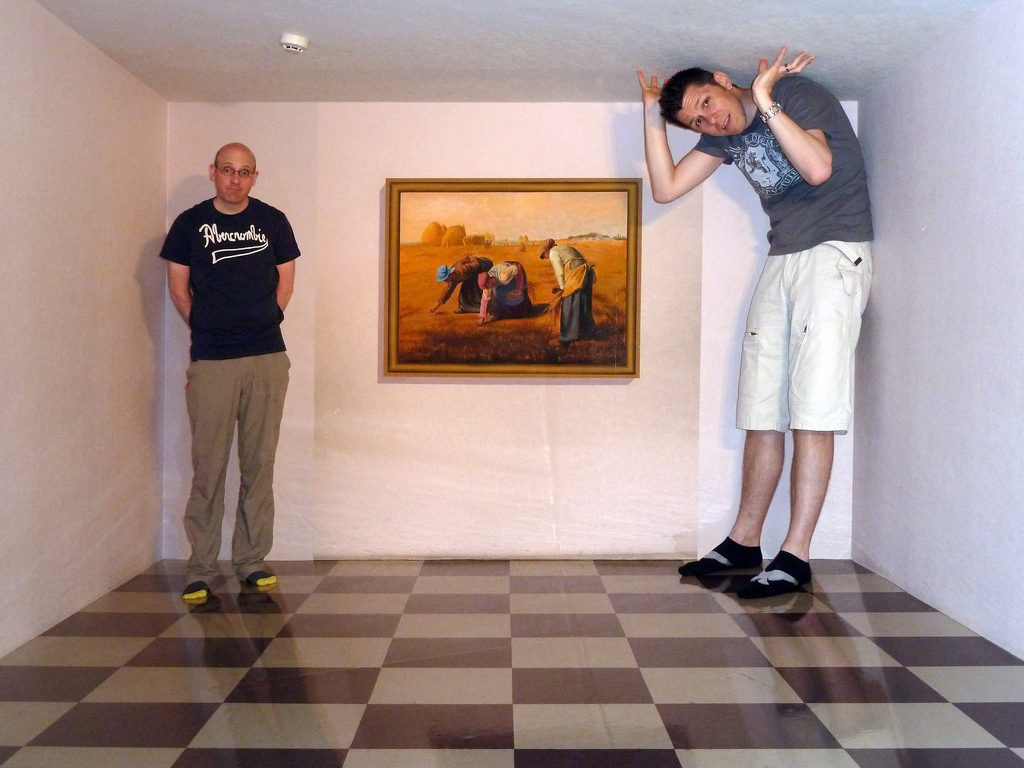 Everyone loves tricks and optical illusions and if you want to visit one of the most entertaining museums in Tokyo, this is the right place for you. The Takao Trick Art Museum, located at the foot of Mt. Takao west of Tokyo, opened in April 1996.
You will be surprised to hear that the trickery of optical illusions dates more than 2,000 years ago and that the first time the artist used it as an established art form was during the Renaissance. The theme of the Takao Trick Art Museum is optical illusions, which depict that objects exist, instead of being just two-dimensional paintings.
You will be amazed to hear that you can do most of the things which are usually discouraged in other museums. You can bring your camera and use it whenever you wish, you can step on art, walk through art, you can talk and make noise and even jump on art, as long as it doesn't disturb the entertainment of other visitors. The only thing that is advised is to abandon your visual preconceptions and have a memorable experience at the Trick Art Museum in Tokyo.
Have you been to one of the museums? Do you want to visit them?
[mkdf_button size="" type="" text="i want to visit museums in tokyo" custom_class="" icon_pack="font_awesome" fa_icon="" link="https://www.magnificentjapan.com/contact-us/" target="_self" color="" hover_color="" background_color="" hover_background_color="" border_color="" hover_border_color="" font_size="" font_weight="" margin=""]