Are you a parent looking for a travel destination that will keep the whole family entertained? Look no further than Japan! This incredible country offers a wealth of experiences that are perfect for kids, from bustling cities to serene natural landscapes and everything in between. Read about must-see attractions in Tokyo with kids, unforgettable day trips from the city, and kid-friendly destinations throughout the country. We'll also share some tips for making the most of your family vacation in Japan, from finding the perfect accommodations to navigating the unique cultural landscape of this fascinating country. So why not add Japan to your family's travel bucket list? You won't be disappointed!
Tokyo with Kids
If you're traveling to Tokyo with kids, you're in for a treat! This vibrant city has a lot to offer families, with a range of fun activities and attractions that are sure to keep everyone entertained. Here are some of the top things to do in Tokyo with kids.
Visit Tokyo Disneyland or DisneySea for a day of magical fun
Are you looking for a day of pure magical fun in Tokyo with kids? Look no further than Tokyo Disneyland or DisneySea! Both parks offer a wide range of rides, attractions, and entertainment that are sure to delight kids and adults alike. Here are some of the top things to do and see at these parks:
Experience classic Disney rides like It's a Small World, Pirates of the Caribbean, and Space Mountain
Meet and greet your favorite Disney characters, including Mickey Mouse, Minnie Mouse, and Goofy
Enjoy live performances and parades featuring colorful floats and catchy music
Dive into a world of aquatic adventure at DisneySea, with attractions like the Venetian gondola ride and the Journey to the Center of the Earth roller coaster
Indulge in delicious snacks and meals inspired by Disney characters and themes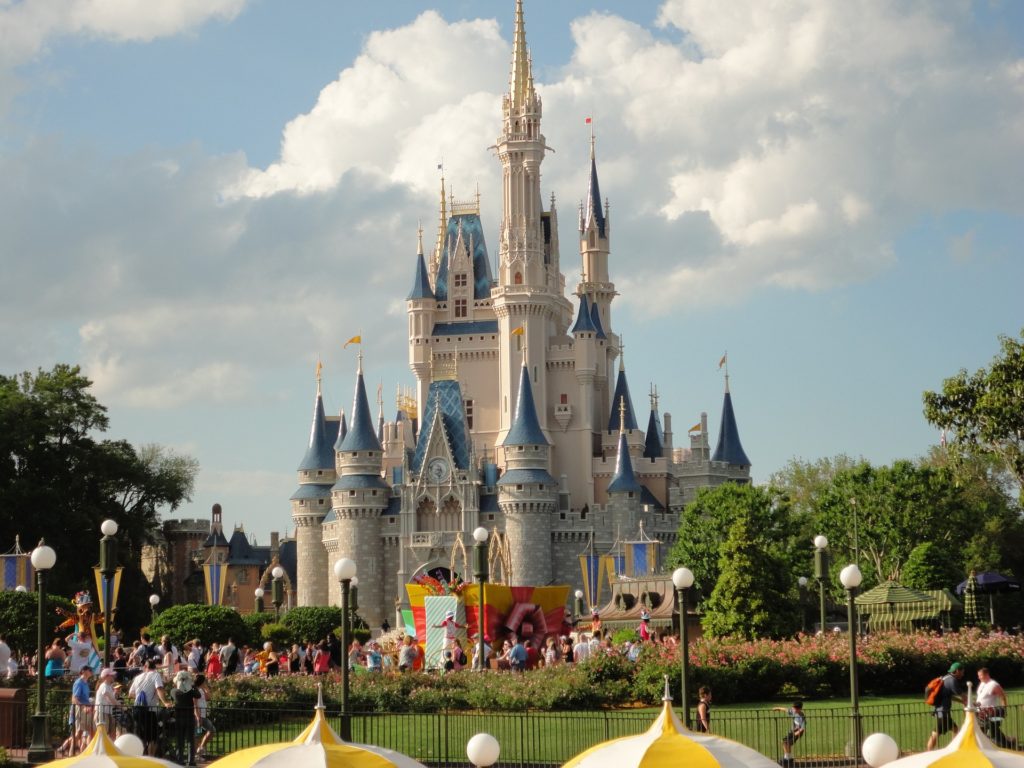 Explore the Tokyo Skytree, the tallest tower in the world
This iconic tower is the tallest in the world, standing at over 800 meters tall. Kids will love riding the elevator up to the observation deck and seeing the city from a bird's eye view. The observation deck offers stunning panoramic views of Tokyo and beyond, and there are also glass floors where you can look straight down to the ground. For even more fun, consider going at night when the tower is lit up and the city sparkles below. There are also plenty of dining and shopping options at the base of the tower, making it a great place to spend a few hours with the family.
Take a stroll through the beautiful Shinjuku Gyoen National Garden
Shinjuku Gyoen National Garden is a fantastic destination for families traveling to Tokyo with kids. This beautiful park offers a peaceful retreat from the hustle and bustle of the city, with a traditional Japanese garden that is perfect for exploring. Kids will love running around the open spaces and playing among the cherry blossoms during springtime. There are also playgrounds and picnic areas within the park. The park's peaceful atmosphere and beautiful scenery make it a great place to unwind and connect with nature, while still being conveniently located in the heart of the city. A visit to Shinjuku Gyoen is a must for families seeking a relaxing and enjoyable outing in Tokyo.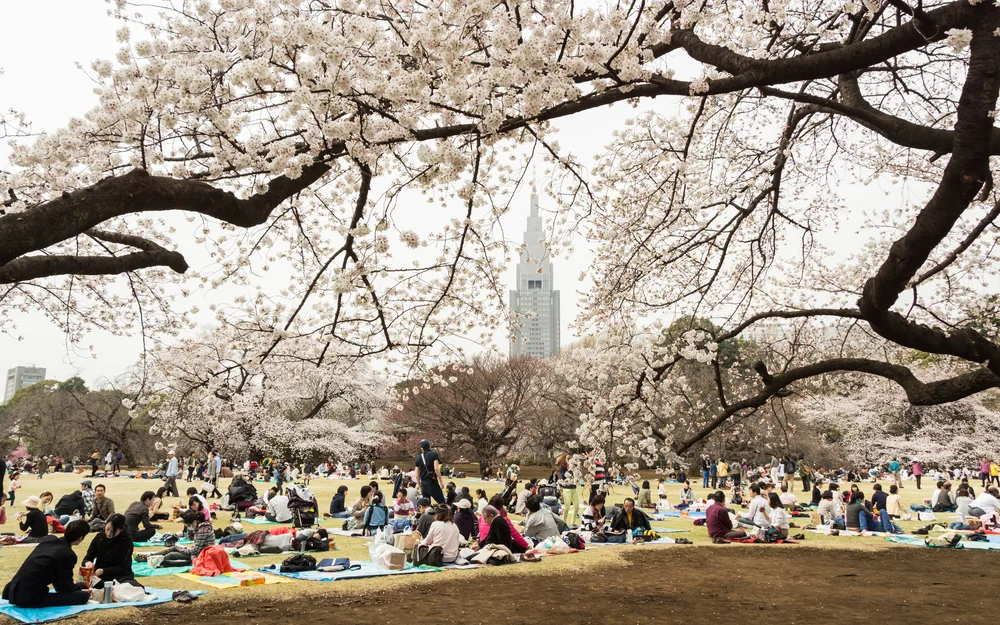 Visit the Ueno Zoo, one of Japan's oldest and most popular zoos
If you and your family love animals, then a visit to the Ueno Zoo is a must-do when in Tokyo with kids. As one of Japan's oldest and most popular zoos, Ueno Zoo is home to over 3,000 animals of 400 different species, including pandas, gorillas, elephants, and tigers. The zoo is located in the heart of Ueno Park, making it a convenient and easy stop on your Tokyo itinerary. Kids of all ages will love spending a day exploring the various exhibits and learning about different animals from around the world. From adorable monkeys swinging from branch to branch to majestic lions roaring in their enclosures, the Ueno Zoo has something to delight and amaze everyone in the family.
Check out the National Museum of Nature and Science
If you're looking for an educational and fun activity to do with your kids while in Tokyo, then the National Museum of Nature and Science is a must-visit destination. Located in the heart of Ueno Park, this museum has a vast collection of exhibits showcasing the history and science of the natural world. But what makes it particularly great for families with kids is the interactive nature of many of the exhibits. Your kids will have a blast exploring the museum's various hands-on displays and learning about everything from dinosaurs to outer space. So why not add the National Museum of Nature and Science to your Tokyo itinerary and make some unforgettable family memories?
Spend an afternoon at KidZania Tokyo
If you're looking for a unique and educational experience for your kids in Tokyo, KidZania is the place to be. This indoor theme park is designed to look like a mini-city, where children can role-play different professions and learn about the world around them. With over 100 different activities to choose from, your child can try their hand at being a firefighter, doctor, chef, or even a pilot. Not only is KidZania a fun way for kids to spend an afternoon, but it also helps develop important life skills like problem-solving, communication, and teamwork. Your kids will love the interactive exhibits and the chance to explore this one-of-a-kind attraction.
TeamLab Borderless
Visiting TeamLab Borderless is a must for families with kids who love art and technology. This interactive art installation is a digital wonderland with rooms full of immersive and colorful exhibits that are perfect for all ages. From a room that simulates walking on water to a giant crystal dome that reacts to touch, there's something for everyone. Kids can also create their own digital artwork and watch it come to life on a massive wall projection. It's a fun and educational experience that will leave kids and adults alike in awe.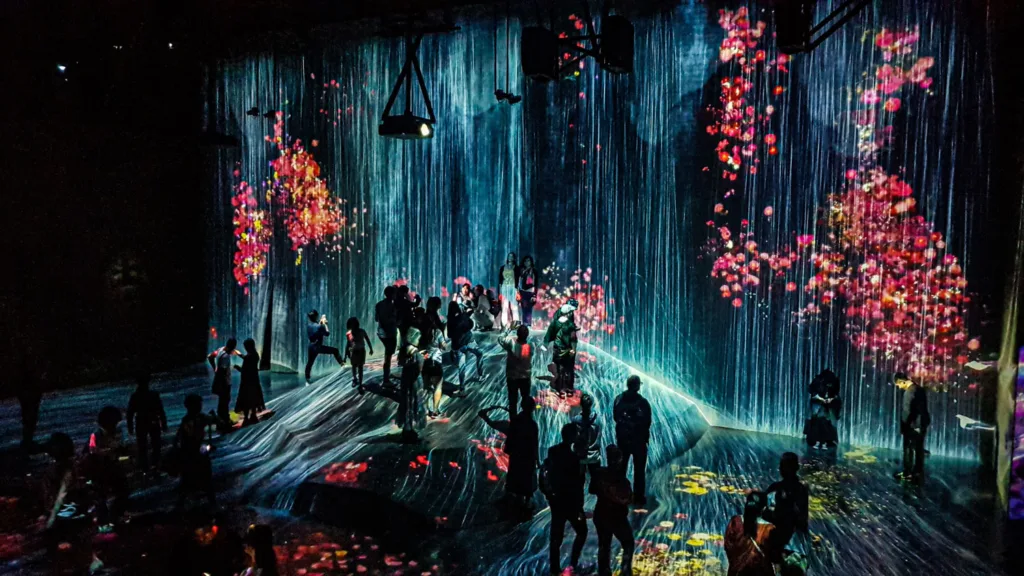 The Robot Restaurant in Tokyo
The Robot Restaurant in Tokyo is a unique and exciting experience that kids are sure to love. This colorful and over-the-top show features robots, dancers, and other performers, all set against a vibrant backdrop of neon lights and techno music. The show is a sensory overload and a feast for the eyes, with giant robots, lasers, and pyrotechnics all vying for attention. Kids will be amazed by the spectacle, and adults will enjoy the quirky and fun atmosphere. Keep in mind that the show can be quite loud and intense, so it may not be suitable for all young children. Overall, the Robot Restaurant is a must-see for families looking for a one-of-a-kind entertainment experience in Tokyo.
Places in Tokyo that are great for toddlers
Yoyogi Park
Yoyogi Park is a great destination to visit with toddlers, as it offers a safe and spacious environment for them to run around and play. The park features several playgrounds, including a large one with plenty of climbing structures and swings. Toddlers can also enjoy feeding the ducks and fish in the pond, or simply taking a stroll along the walking paths. With plenty of shade and benches available, parents can relax and watch their little ones enjoy the outdoors. Additionally, Yoyogi Park often hosts seasonal events and festivals, providing additional entertainment and activities for families with toddlers.
The Tokyo Toy Museum
The Tokyo Toy Museum is a great destination for families with toddlers. This museum has a large collection of toys and games from around the world, including traditional Japanese toys. Toddlers can explore and play with different toys, such as wooden blocks, dolls, and board games. The museum also offers various workshops and events for children, such as craft activities and storytelling sessions. With its colorful and interactive exhibits, the Tokyo Toy Museum is a fun and educational experience for toddlers and their families.
The Edo-Tokyo Museum
The Edo-Tokyo Museum is a fantastic destination for families with toddlers. The museum offers a unique and interactive way to learn about Tokyo's history, with exhibits showcasing traditional homes, clothing, and everyday life during the Edo period. The museum also has a play area specifically designed for young children, with activities like a miniature city to explore and dress-up areas to try on traditional Japanese clothing. The hands-on exhibits and interactive displays at the Edo-Tokyo Museum will surely keep toddlers entertained and engaged while also providing an educational experience.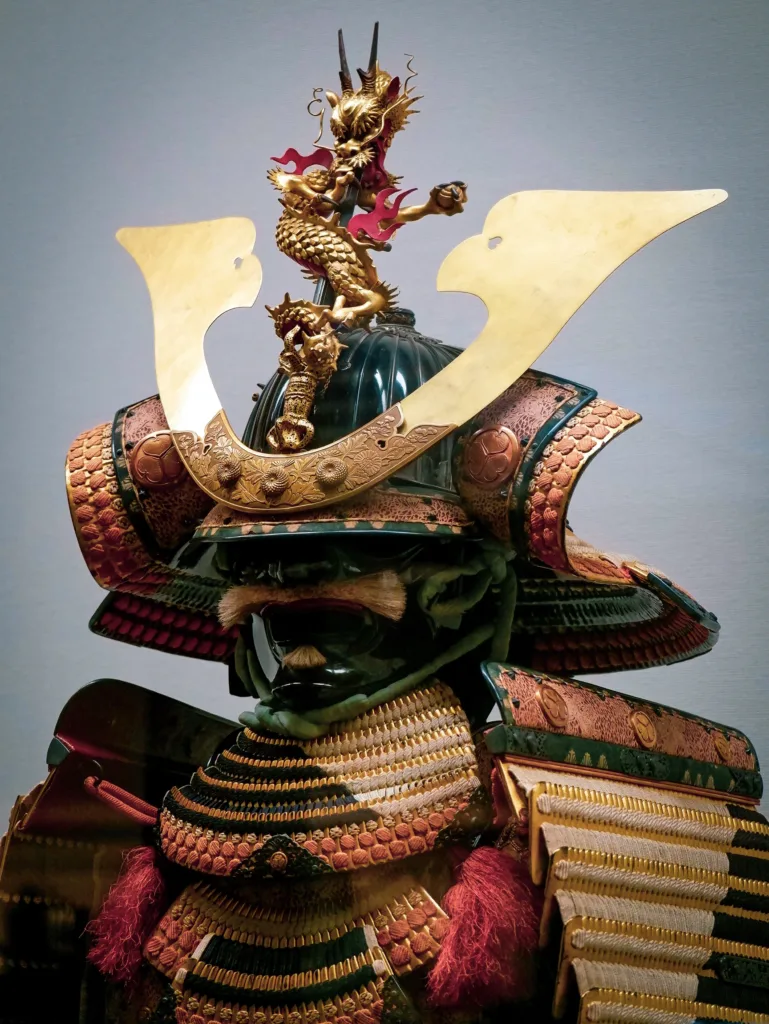 The Tokyo Sea Life Park
Visiting the Tokyo Sea Life Park with toddlers is a great way to introduce them to the wonders of marine life. The park features a variety of sea creatures, including dolphins, sharks, sea turtles, and penguins, as well as a large aquarium tunnel that kids will love. There are also interactive exhibits and touch pools where little ones can get up close and personal with some of the marine life. Additionally, the park offers stroller rentals and diaper-changing facilities, making it a convenient and comfortable outing for families with toddlers.
Day Trips from Tokyo with kids
If you're looking for a change of scenery from the bustling streets of Tokyo, there are plenty of amazing day trips you can take with your family. Here are a few of our top picks:
Disneyland and DisneySea
If you're looking for a fun-filled day with your family, you can't go wrong with a visit to Tokyo Disneyland or DisneySea. Located just a short distance from Tokyo, both parks offer a wide range of exciting attractions and entertainment that are sure to delight kids and adults alike. From classic Disney characters to thrilling rides and shows, there's something for everyone at these beloved theme parks. So gather the family and get ready to make unforgettable memories as you explore the magical world of Disney.
Nikko
Nikko is a perfect destination for families looking for a mix of culture, nature, and relaxation. This historic town offers a glimpse into Japan's rich cultural heritage with its stunning shrines and temples. The beautiful natural scenery surrounding Nikko provides ample opportunities for hiking and exploring the outdoors. Families can take a stroll through the picturesque streets, admire the traditional architecture, and soak up the peaceful atmosphere of this charming town. Nikko is a great place to escape the hustle and bustle of Tokyo and immerse yourself in Japan's rich history and natural beauty.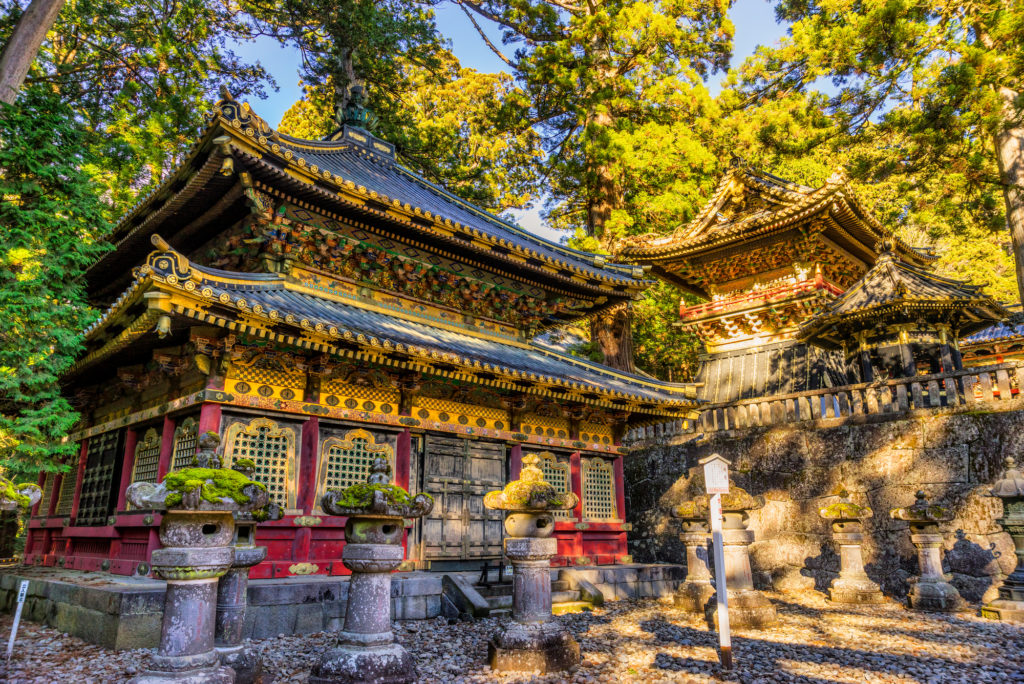 Kamakura
If you're looking for a family-friendly day trip from Tokyo, Kamakura is definitely worth considering. This picturesque coastal town has something for everyone, from stunning beaches to ancient temples and shrines. Take a stroll through the charming streets, try some local delicacies, and explore the historic landmarks that have made Kamakura a popular destination for centuries. The highlight of your visit will undoubtedly be the iconic Great Buddha statue at Kotoku-in Temple, a towering bronze masterpiece that has been inspiring awe for over 700 years. And if you're up for a bit of adventure, don't miss the chance to climb to the top of Enoshima Island, where you can take in breathtaking panoramic views of the coastline.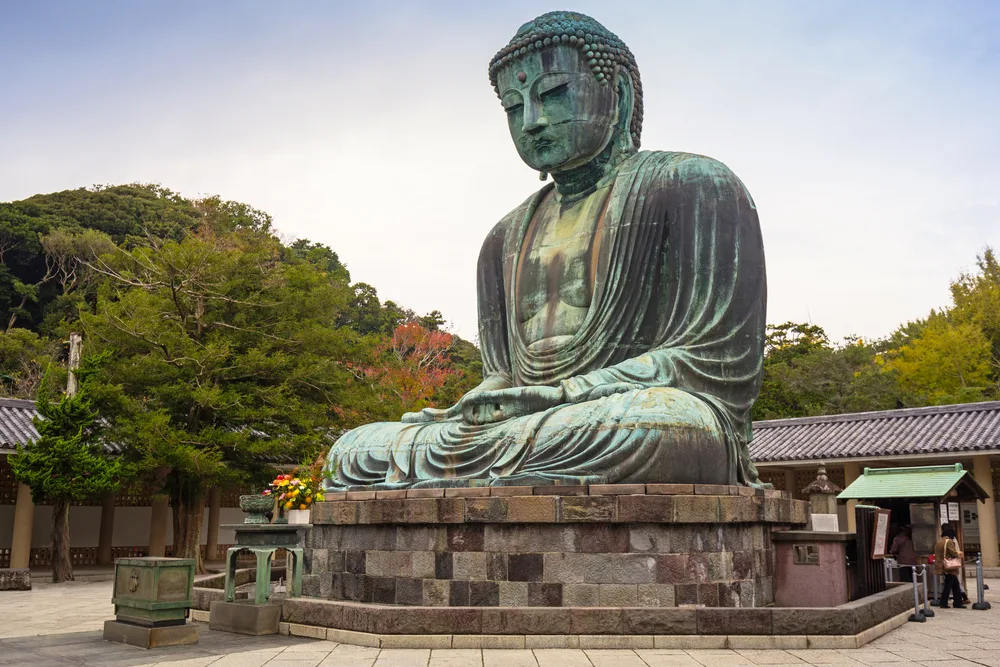 Hakone
Hakone is the perfect destination for families who want to enjoy some relaxation and natural beauty during their trip to Japan. This town is known for its natural hot springs, which provide a soothing and rejuvenating experience for all ages. In addition to soaking in the hot springs, families can enjoy a scenic boat ride on Lake Ashi and take in the stunning views of Mt. Fuji. For those interested in art, the Hakone Open-Air Museum features a range of unique art installations that are sure to delight both kids and adults alike. With its combination of natural beauty and cultural experiences, Hakone is a must-visit destination for families in Japan.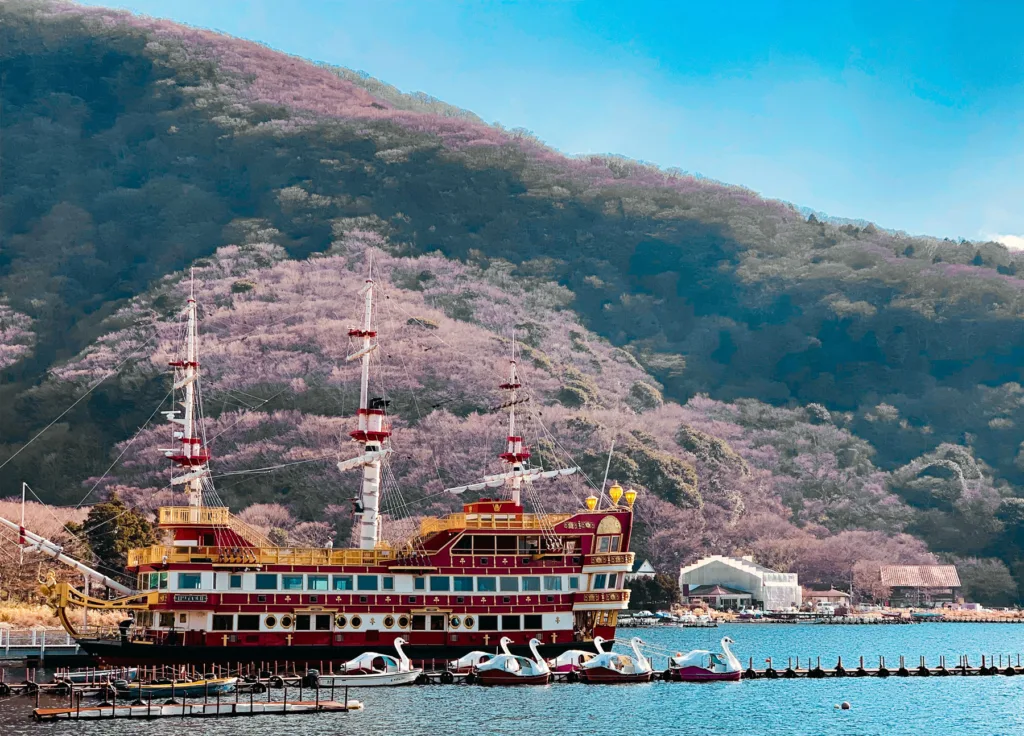 Family-Friendly Food in Tokyo
Japanese cuisine is known for its freshness, variety, and balance of flavors. It typically features seafood, rice, noodles, and vegetables, with a focus on simplicity and presentation. While some traditional Japanese dishes may be too adventurous for picky eaters, there are plenty of options for families to enjoy together.
When it comes to finding kid-friendly restaurants in Tokyo, one helpful tip is to look for establishments that have picture menus or plastic food models on display, which can help children understand what they're ordering. Additionally, many restaurants in Tokyo offer kid-sized portions or bento boxes, which are great for younger diners.
Some recommended dishes for kids to try in Tokyo include ramen, udon noodles, teriyaki chicken, tempura, sushi rolls with cooked fish or vegetables, and gyoza (dumplings). For dessert, kids will love trying mochi (sweet rice cakes), taiyaki (fish-shaped cakes filled with sweet bean paste), or soft-serve ice cream.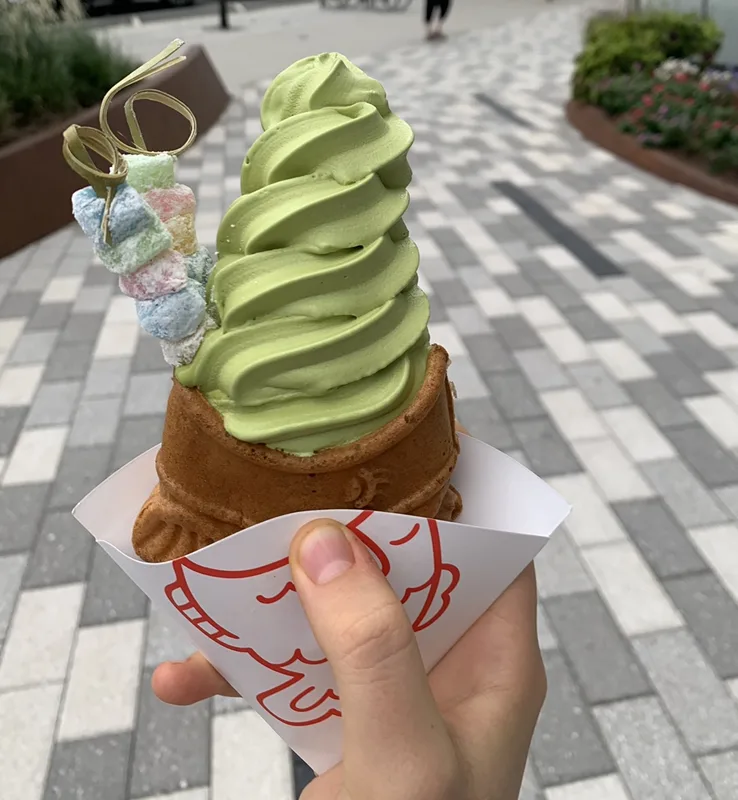 Family-friendly restaurants in Tokyo:
Gonpachi: This restaurant in the Nishiazabu neighborhood features a traditional Japanese interior and serves a variety of dishes that are sure to please the whole family.
Maisen: Located in Omotesando, Maisen is known for its delicious tonkatsu (breaded and deep-fried pork cutlets) and has a kid-friendly atmosphere.
Nadeshico Sushi: This sushi restaurant in Shibuya offers a fun and interactive dining experience for kids, with chefs who are happy to explain the different types of sushi and how to eat them.
Shake Shack: For a taste of home, families can head to the popular burger chain Shake Shack, which has several locations in Tokyo.
Kawaii Monster Cafe: This colorful and quirky restaurant in Harajuku is sure to be a hit with kids, with its whimsical decor and menu featuring rainbow-colored pasta and desserts.
Accommodations in Tokyo for Families
If you're planning a family trip to Tokyo, one of the most important things to consider is where to stay. While there are plenty of great areas to choose from, some are more family-friendly than others. Here are our top 5 family-friendly accommodations in Tokyo
Our top 5 family-friendly accommodations in Tokyo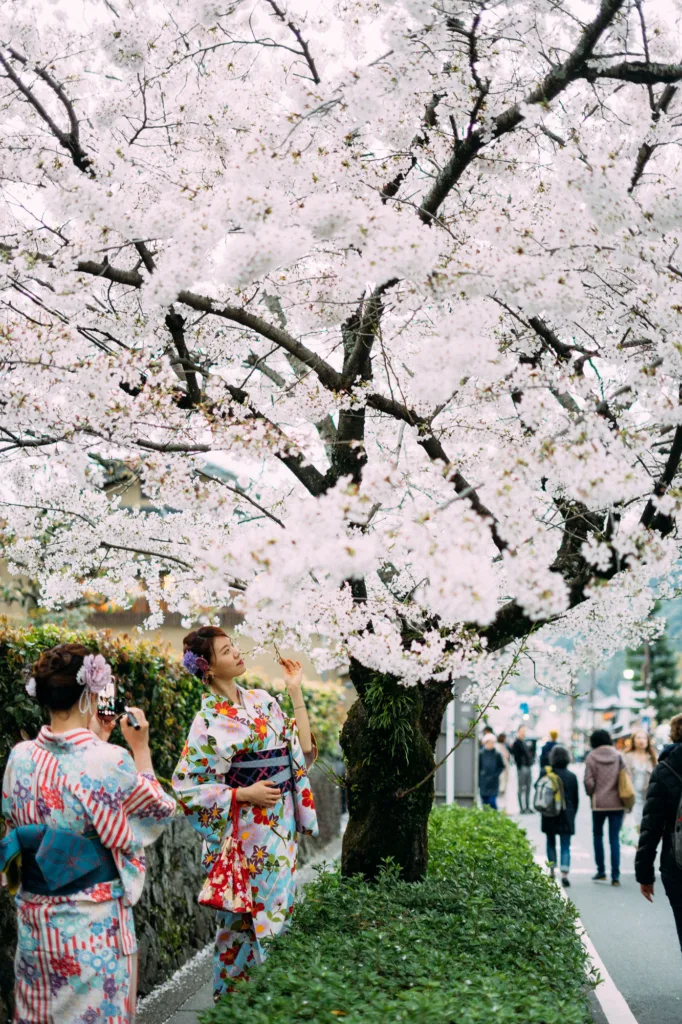 Traveling to Japan with Kids
Traveling to Japan with kids can seem like a daunting task, but with the right preparation and mindset, it can be an incredibly rewarding experience for the whole family. Here are some tips to help make your trip to Japan with kids as smooth and enjoyable as possible:
Safety: Japan is generally a very safe country, but it's important to keep an eye on your kids in crowded areas and near busy streets. Make sure they know how to contact you or a trusted adult in case they get lost.
Language barriers: While English is becoming more widely spoken in Japan, it's still not as common as in some other tourist destinations. Consider learning some basic Japanese phrases or carrying a translation app on your phone to help with communication.
Cultural differences: Japan has a unique culture that may be very different from what your kids are used to. Take the time to learn about Japanese customs and etiquette before your trip, and teach your kids what to expect. For example, it's common to bow instead of shaking hands, and removing shoes before entering someone's home is expected.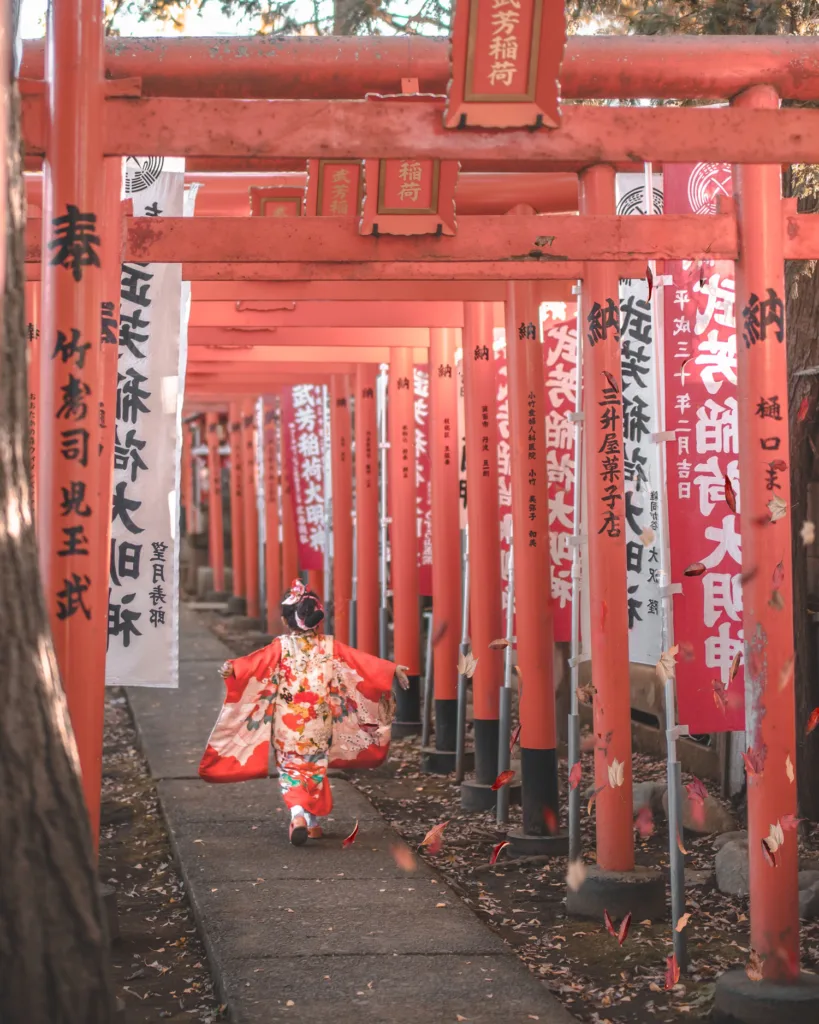 Some great souvenirs to buy on your family trip in Japan
---
Traditional Japanese clothing: Kimonos and yukatas are beautiful and practical souvenirs that families can wear during their trip or as a costume for events and parties back home. These can you can find in traditional markets or specialty shops.
Japanese snacks and sweets: Japan is famous for its unique and tasty snacks, such as Pocky, Kit Kats with different flavors, and mochi. These treats you can find in convenience stores, supermarkets, and specialty snack shops.
Stationery and paper goods: Japanese stationery and paper goods, such as washi tape, notebooks, and origami paper, are of high quality and unique designs. You can find them in specialty shops or department stores.
Traditional Japanese crafts: There are many traditional crafts in Japan, such as ceramics, lacquerware, and textiles, that make great souvenirs. You can find it in specialty shops or craft fairs.
Anime and character goods: For families who are fans of Japanese animation and characters, there are plenty of souvenirs such as plush toys, figurines, and clothing featuring popular characters like Hello Kitty, Pokemon, and Studio Ghibli films. These can be found in specialty shops, anime stores, and department stores.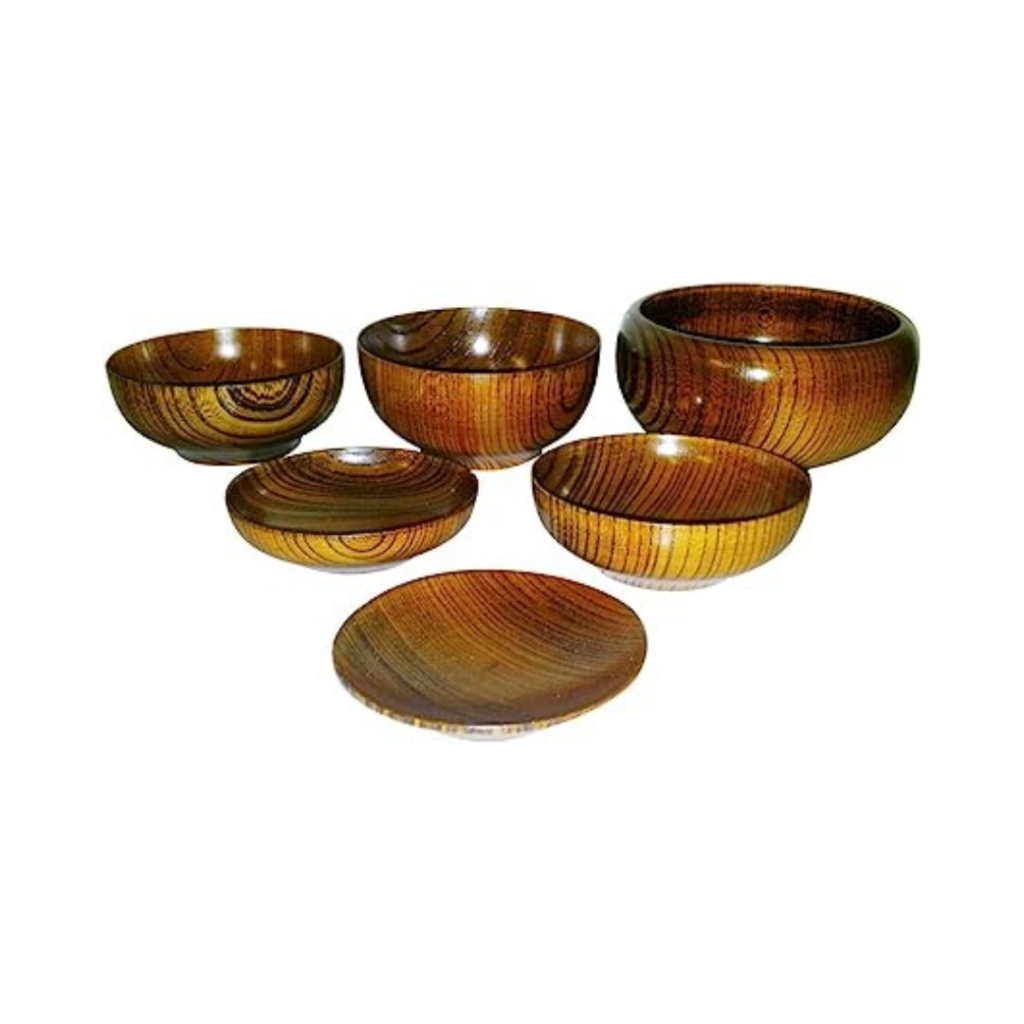 ---
Start planning your trip to Japan
Japan is a fantastic destination for families, offering a unique blend of history, culture, nature, and modern amenities. Japan is also known for its safety, cleanliness, and efficient transportation, making it an easy and comfortable place to travel with kids.
For families interested in history and culture, Japan offers a wealth of ancient temples, shrines, and castles to explore. And for those interested in modern pop culture, Japan is the birthplace of anime, manga, and video games, with plenty of themed attractions and events to enjoy. With a little research and planning, a family trip to Japan can be an unforgettable experience for all.