If you're planning a trip to Japan, you may want to consider making a stop in Osaka – one of the most exciting and vibrant cities in the country. Osaka has a lot to offer visitors, from its delicious street food and unique museums to its traditional culture and quirky attractions. What makes Osaka stand out from other Japanese cities is its vibrant and outgoing atmosphere, which is reflected in its bustling streets and lively nightlife. In this blog, we'll be sharing with you the top 10 most unique experiences you can have in Osaka, so you can make the most out of your trip and explore all the city has to offer. Let's dive in!
Explore Osaka's Street Food Scene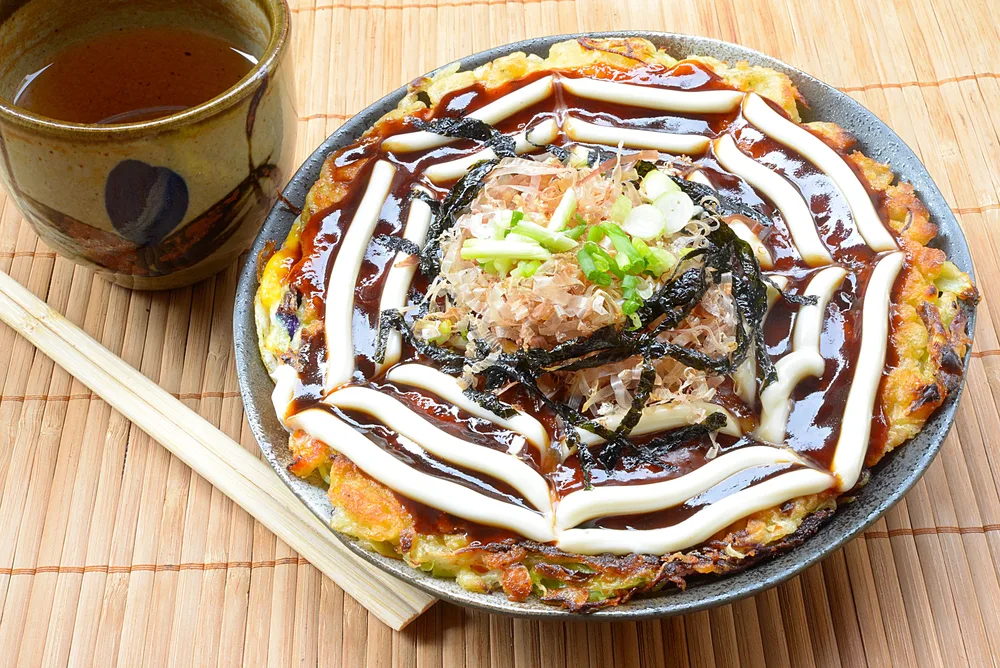 One of the things that Osaka is best known for is its mouth-watering street food scene. Dubbed the "Kitchen of Japan", Osaka is famous for its delicious, affordable, and convenient street food that can be found almost everywhere in the city. Whether you're strolling through the vibrant streets of Dotonbori or visiting one of the city's bustling night markets, you'll be spoilt for choice when it comes to finding delicious street food to try. From savory takoyaki and okonomiyaki pancakes to sweet taiyaki and mochi, there's something for every palate. The reason why Osaka has such a thriving street food culture is due to its history as a merchant city, where street vendors would sell their wares to busy shoppers and workers on the go. Today, Osaka's street food continues to be a highlight of the city's culinary scene, attracting foodies from all over the world.
5 most popular street food to try in Osaka
Takoyaki: These little balls of batter are filled with chunks of octopus, tempura scraps, and green onion, then topped with savory sauce, mayo, and bonito flakes. They're a quintessential Osaka street food and can be found on almost every street corner in the city.
Okonomiyaki: A savory pancake made with a batter of flour, eggs, and shredded cabbage, and filled with your choice of meat, seafood, or vegetables. It's then topped with a sweet and savory sauce, mayo, and bonito flakes, and can be cooked right in front of you on a hot griddle.
Kushikatsu: Skewered and deep-fried meat, seafood, and vegetables, coated in a crunchy breadcrumb batter. It's typically served with a sweet and tangy dipping sauce and can be found at specialized kushikatsu restaurants as well as street vendors.
Yakitori: Skewered and grilled chicken, typically seasoned with a salty and sweet sauce. It's a popular snack food and can be found at street vendors and specialized yakitori restaurants all over Osaka.
Taiyaki: A sweet snack shaped like a fish, filled with sweetened red bean paste or custard. It's a popular street food in Osaka and can be found at many bakeries and street vendors.
5 places to find the best street food in Osaka
Dotonbori: This bustling street in the heart of downtown Osaka is home to some of the city's most famous and iconic street food vendors. From takoyaki and okonomiyaki to crab legs and grilled squid, you'll find an endless variety of delicious treats to try.
Kuromon Ichiba Market: Known as the "Kitchen of Osaka," this covered market is a food lover's paradise, with over 190 shops selling everything from fresh seafood and fruits to prepared dishes and street food snacks. Make sure to try the kushikatsu and grilled scallops!
Shinsekai: This retro neighborhood is famous for its lively atmosphere and delicious street food, including the famous kushikatsu restaurants that line the streets. Try the deep-fried skewers of pork, chicken, and seafood, and don't miss the local specialty, "kushikatsu sauce."
Tsuruhashi: This neighborhood is Osaka's "Korean town" and is a great place to try Korean-style street food, including grilled meats and seafood, spicy stews, and savory pancakes.
Abeno Harukas Kintetsu Department Store: While not technically a street food spot, this department store in southern Osaka has a basement level filled with gourmet food vendors and shops, including some of the city's best street food stalls. Try the takoyaki and mochi for a taste of Osaka's best!
Visit Osaka's Most Unusual Museums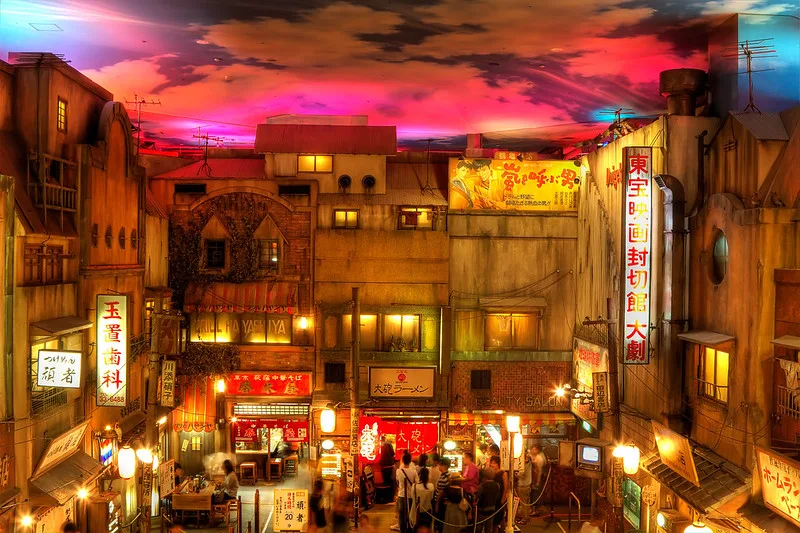 If you're looking for something a little out of the ordinary to do in Osaka, then why not explore some of the city's most unusual museums? Osaka is home to a wide range of museums, from the traditional to the downright weird, and there's something to suit every interest and taste. Some of the city's most unique museums showcase everything from instant ramen to the history of toilets! Here are the top 5 most unusual museums to check out in Osaka:
Instant Ramen Museum: Learn all about the history and production of this popular noodle dish, and even create your own custom ramen flavor.
Museum of Housing and Living: Step back in time and experience what life was like in Osaka during the Edo period, complete with recreated streets, houses, and shops.
Osaka Museum of Ethnology: Explore the cultural heritage of Asia and Africa, with exhibits showcasing everything from textiles and ceramics to musical instruments and clothing.
Momofuku Ando Instant Ramen Museum: Another museum dedicated to the beloved instant noodle, this one offers hands-on experiences and interactive exhibits, including a "factory" tour.
The Japan TOTO Museum: Yes, a museum dedicated to toilets! Learn about the history and evolution of toilets in Japan, and even test out some of the latest high-tech models.
Experience Osaka's Traditional Culture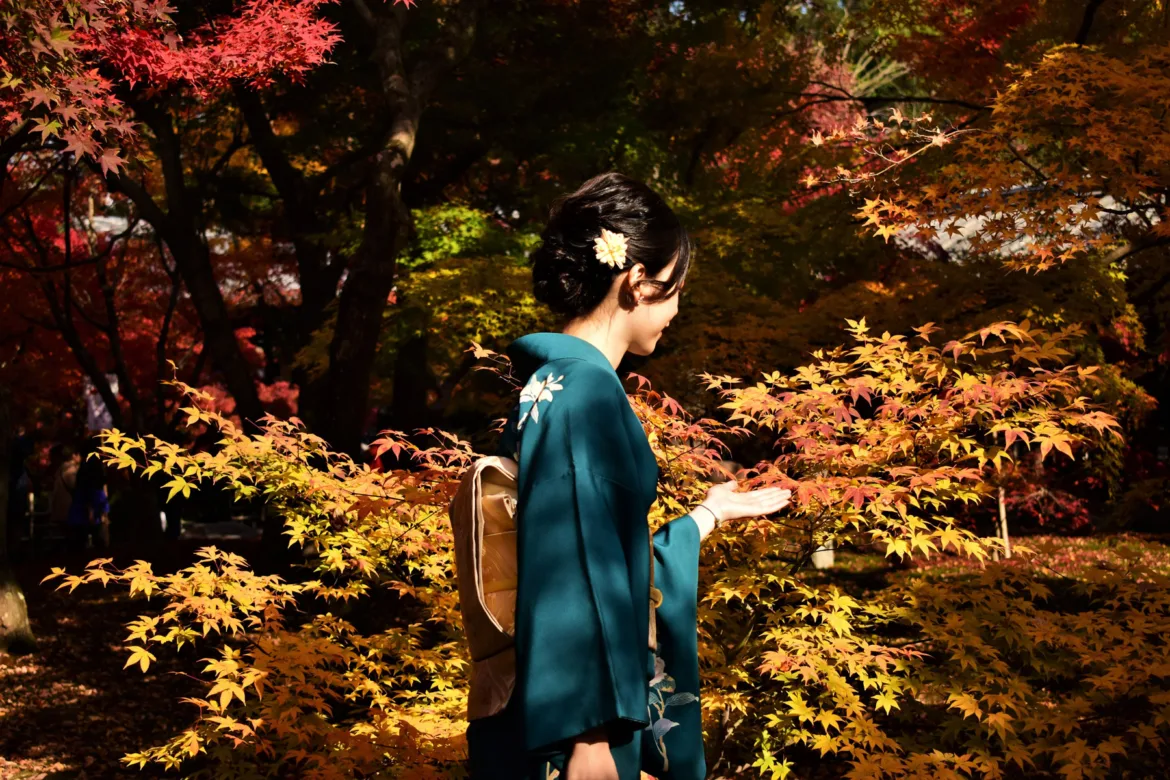 If you want to know more about the traditional culture of Japan, then Osaka is a great place to start. While many Japanese cities have their own unique cultural traditions, Osaka is famous for its vibrant and down-to-earth personality, which it shows in its arts, crafts, and entertainment.
One of the most distinctive aspects of Osaka's traditional culture is its performing arts, such as bunraku puppetry and rakugo storytelling. Bunraku is a form of puppet theater originally from the 17th century. It's famous by its intricate puppets and complex storylines. Rakugo, on the other hand, is a type of comic storytelling that involves a single performer, who uses minimal props and gestures to entertain the audience.
Another important aspect of Osaka's traditional culture is its arts and crafts. Tenugui hand towels are a perfect example of this and are widely popular as some of the finest and most colorful textiles in Japan.
To experience Osaka's traditional culture for yourself, there are a few key places to visit. The National Bunraku Theater is a must-see for anyone who has an interest in bunraku puppetry and features regular performances throughout the year. The Tenugui Museum is another great destination, offering a fascinating glimpse into the history and craftsmanship behind these unique hand towels.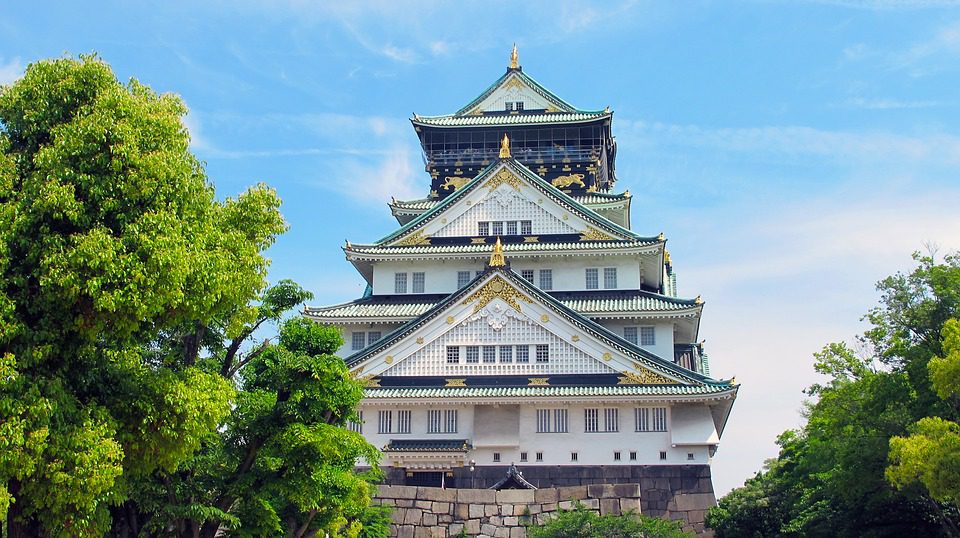 A visit to the Osaka Castle is a must-do for anyone visiting the city. This historic castle dates back to the 16th century and has played a significant role in Japanese history. Today it serves as a museum showcasing the castle's rich history and cultural significance. The castle grounds are sprawling and include several gardens, moats, and impressive stone walls, which are perfect for taking a stroll and enjoying the surrounding scenery.
One of the highlights of a visit to Osaka Castle is the observation deck located at the top of the castle. From here, visitors can enjoy panoramic views of the city and take some amazing photos. The castle also hosts several cultural events and exhibitions throughout the year, such as the cherry blossom festival in spring and the illumination show in winter. Whether you're a history buff or simply looking for a unique way to experience the city, Osaka Castle is definitely worth a visit.
Explore Osaka's Unique Neighborhoods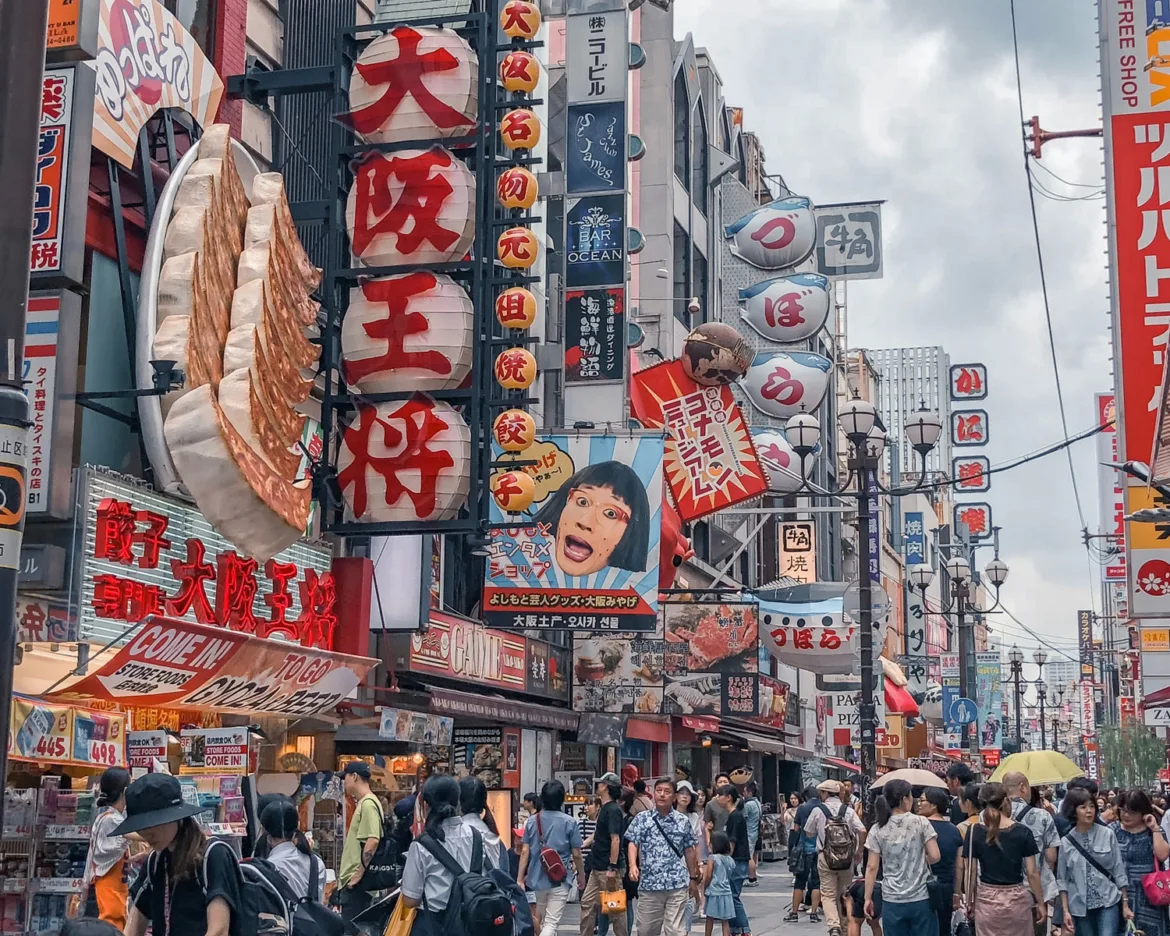 One of the great things about visiting Osaka is the opportunity to explore its many unique neighborhoods, each with its own distinct character and charm. From the vibrant energy of Dotonbori to the historic streets of Shinsekai, there's something to suit every taste and interest.
If you're looking for a lively and bustling atmosphere, then Dotonbori is a must-visit destination. This iconic area is famous for its neon lights, street performers, and some of the best food in Osaka. Here you'll find everything from takoyaki and okonomiyaki to ramen and sushi, as well as plenty of shopping and entertainment options.
For a glimpse into Osaka's more traditional side, head to Shinsekai, a neighborhood that was originally from the early 1900s as a showpiece for the city's rapid modernization. Today, Shinsekai is a charming and nostalgic area that offers a glimpse into Osaka's history and culture, with old-fashioned shops, restaurants, and a famous tower that offers spectacular views of the city. So whether you're in the mood for excitement or relaxation, there's plenty to discover in Osaka's unique neighborhoods.
Experience Osaka's Nightlife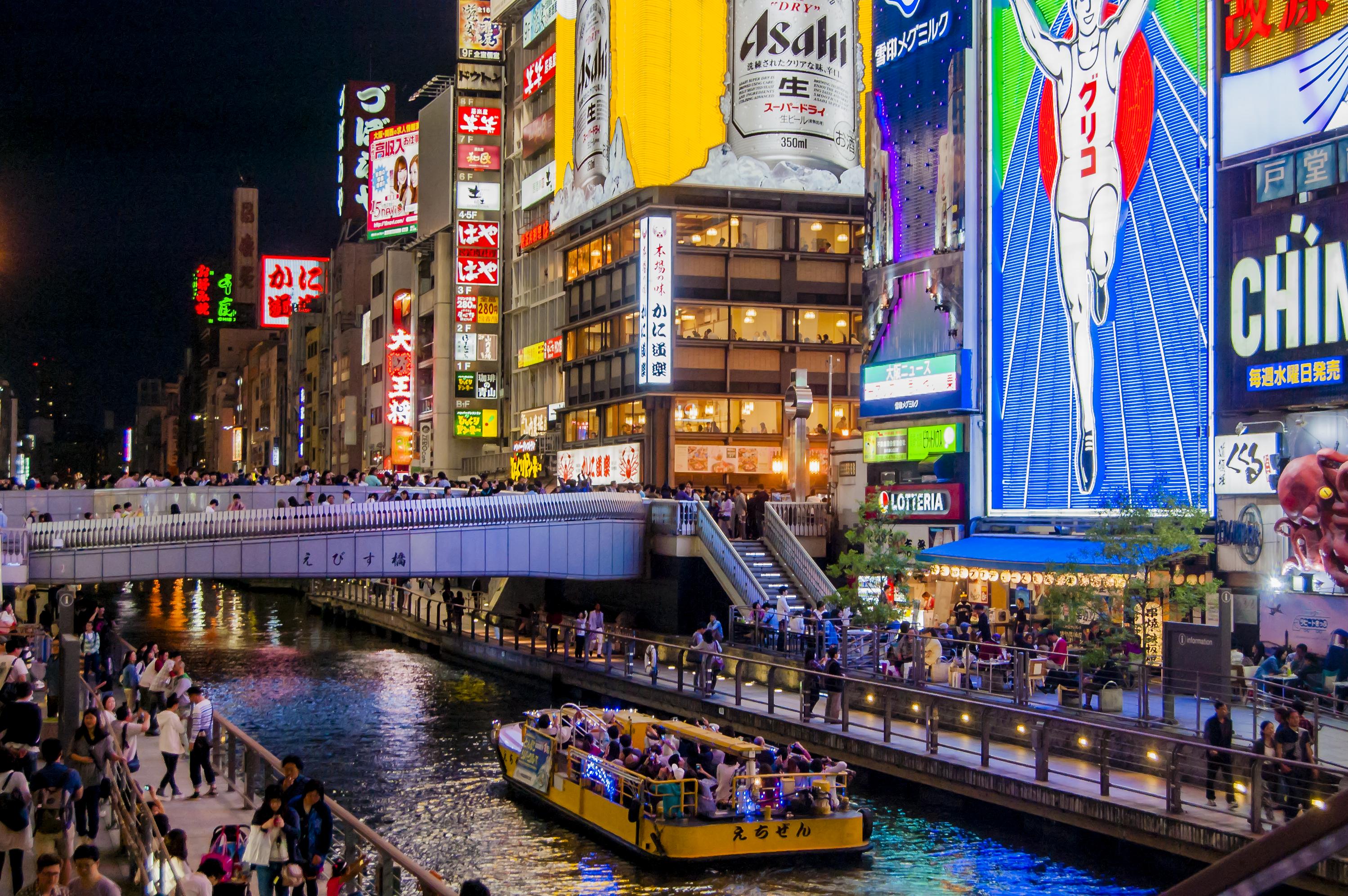 Osaka is not just a city for daytime exploration – it also offers an incredibly vibrant and diverse nightlife scene that you should not miss. Whether you're looking for live music, karaoke bars, or trendy nightclubs, Osaka has something for everyone.
One of the most popular nightlife destinations in Osaka is the bustling district of Namba. Here you'll find a wide variety of bars and clubs, ranging from intimate jazz venues to larger dance clubs with DJs spinning the latest hits. The area is also home to several popular karaoke bars, where you can belt out your favorite tunes with friends or even strangers.
For a more sophisticated night out, head to Umeda, a trendy district that is home to some of the city's top-rated bars and lounges. Here you'll find elegant cocktail bars with expertly crafted drinks, rooftop bars with stunning views of the city, and even underground speakeasy-style bars that offer a unique and memorable experience. So if you're looking for a night to remember, Osaka's nightlife scene is definitely worth exploring.
Visit Osaka's Quirkiest Attractions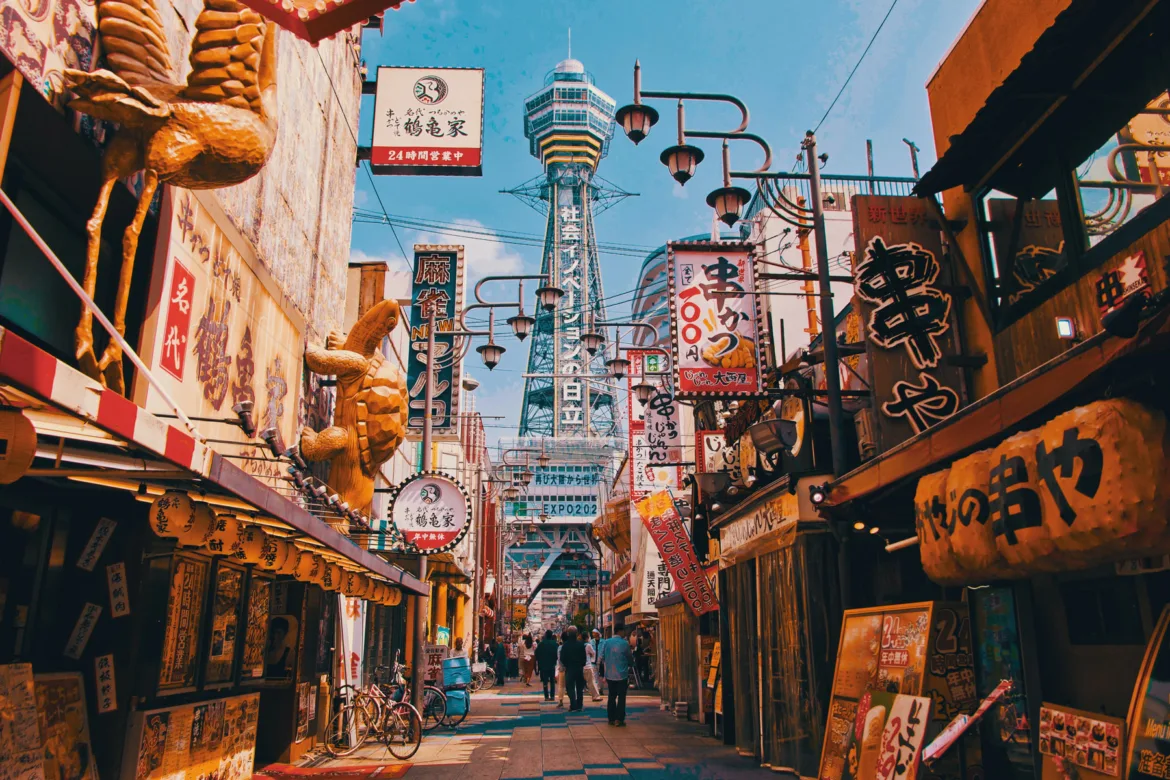 If you're looking for something a little out of the ordinary during your trip to Osaka, then you're in luck. This city is home to a wide range of quirky and offbeat attractions that are sure to leave a lasting impression.
The Instant Ramen Museum – That's right, you can learn all about the history and production of instant ramen noodles at this unique museum. Visitors can even create their own custom ramen flavor and packaging to take home as a souvenir.
The Momofuku Ando Instant Ramen Museum – This museum is dedicated to the founder of Nissin Foods, who invented instant noodles. Here you can learn about the history of instant noodles and even make your own cup of noodles.
The Osaka Museum of Housing and Living – This museum offers a unique glimpse into life in Osaka during the Edo period, with reconstructed streets and buildings that transport visitors back in time. You can also dress up in period costumes and take part in traditional activities like tea ceremonies.
The Tsutenkaku Tower – This iconic tower in the Shinsekai neighborhood of Osaka has been a landmark since it was first built in 1912. Visitors can take a ride to the top for panoramic views of the city, and even take a photo with the tower's famous Billiken statue.
The Tomb of Hōryū-ji – This may sound like a strange attraction, but it's actually a replica of a famous Buddhist tomb that dates back to the 7th century.
Experience Osaka's Festivals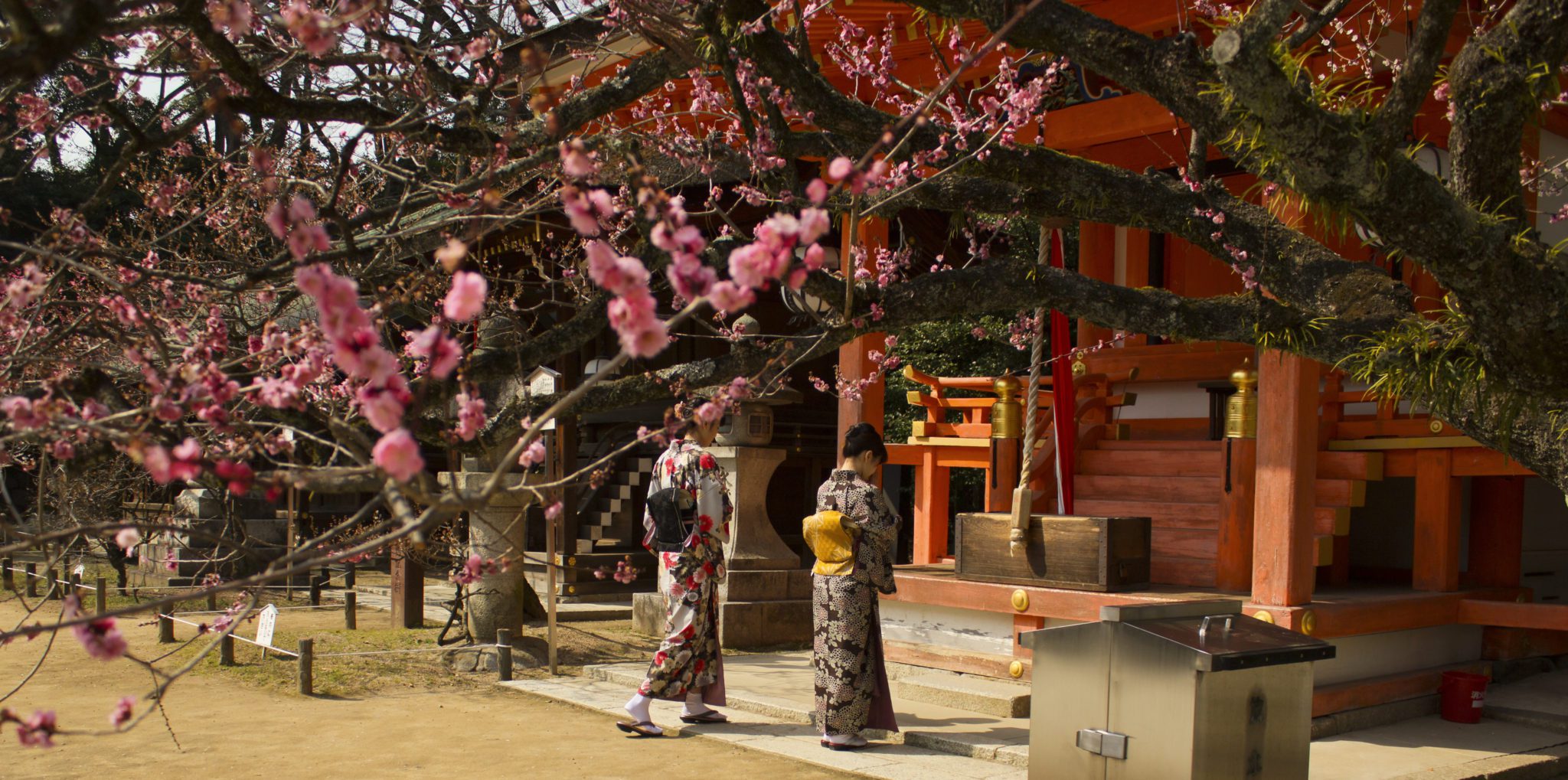 Osaka is a city that loves to celebrate, and throughout the year you'll find a wide range of festivals taking place in various neighborhoods throughout the city. These festivals offer a unique opportunity to experience the local culture and traditions and are a great way to immerse yourself in the spirit of Osaka.
Sumiyoshi Taisha Grand Festival
One of the most important and spectacular festivals in Osaka is the Sumiyoshi Taisha Grand Festival, which takes place every year in mid-July. This festival is dedicated to the Sumiyoshi Taisha Shrine, and includes a colorful procession of floats, portable shrines, and costumed performers. The festival culminates in a thrilling fireworks display over the Sumiyoshi River.
Tenjin Matsuri
Another major festival in Osaka is the Tenjin Matsuri, which takes place every year on July 24th and 25th. This festival is dedicated to the Tenmangu Shrine and features a grand procession of boats on the Okawa River, as well as parades, traditional performances, and a spectacular fireworks display.
When to Visit
If you're planning a trip to Osaka and want to experience the city's festivals, the best times to visit are during the summer months of July and August, when many of the major festivals take place. However, there are also festivals throughout the year, so no matter when you visit, you're likely to encounter some kind of celebration or event. Some other festivals to look out for include the Osaka Castle Festival in March, the Kishiwada Danjiri Matsuri in September, and the Osaka Asian Film Festival in March.
If you're a fan of street art, Osaka is a must-visit destination. The city is home to a vibrant and diverse street art scene, with talented local artists and international guest artists contributing to the ever-evolving landscape of murals, graffiti, and other urban art forms. From the bustling streets of Namba to the trendy neighborhoods of Nakazaki and Horie. There are countless gems to discover on a street art tour of Osaka.
Taking a street art tour is not only a fun way to explore the city's artistic landscape, but it's also a great way to learn more about the cultural and social context of street art in Japan. Many of the murals and other pieces on display offer insights into contemporary issues and trends, as well as references to traditional Japanese culture and aesthetics. Whether you're a seasoned street art enthusiast or simply curious about this dynamic art form, a street art tour of Osaka is sure to be a memorable experience.
Attend a Kabuki Performance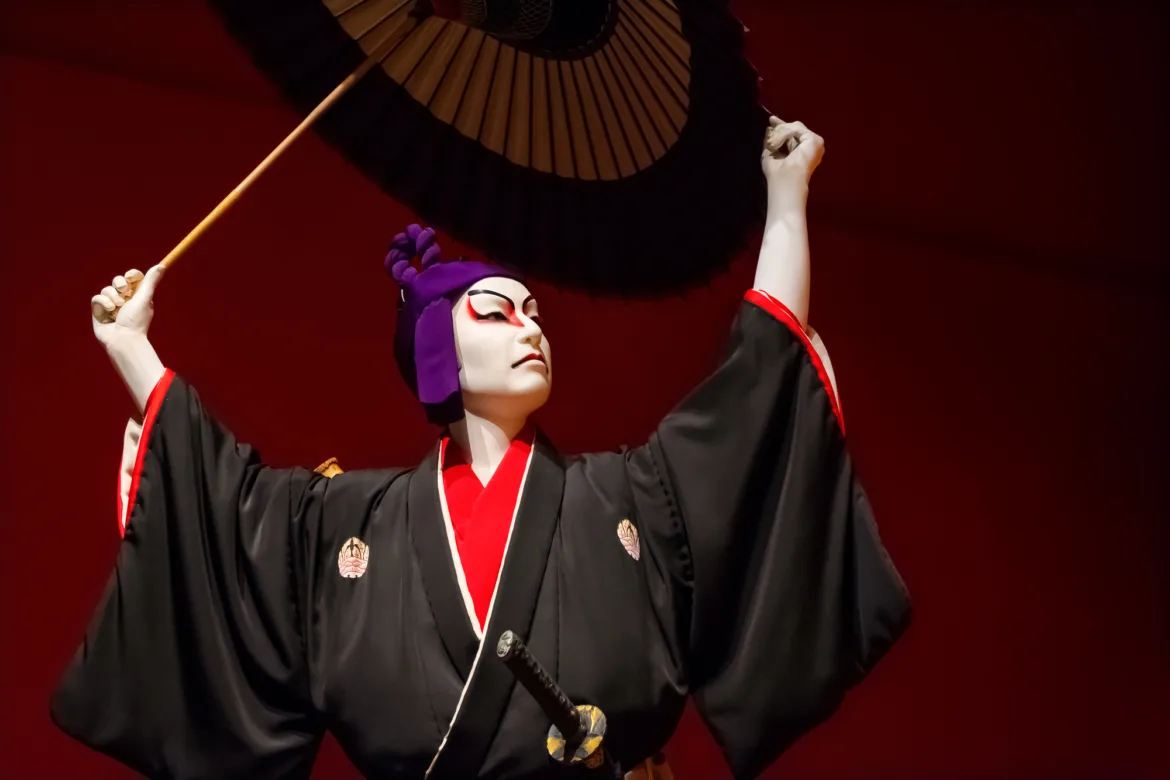 Kabuki is a traditional form of Japanese theater that has been around for centuries. The Osaka Shochikuza Theater is one of the best places to catch a Kabuki performance in the city.
Attending a Kabuki performance is a unique cultural experience that you shouldn't miss while in Osaka. Kabuki is a form of traditional Japanese theater that has been around for centuries and features elaborate costumes, makeup, and music. The Osaka Shochikuza Theater is one of the best places in the city to catch a Kabuki performance, and it's a great way to get a glimpse into the country's rich cultural heritage.
The Osaka Shochikuza Theater is located in the Namba neighborhood and is easily accessible by public transportation. The theater hosts several Kabuki performances throughout the year, and you can purchase tickets online or at the box office. The performances are usually several hours long and include multiple acts, so it's best to plan ahead and make sure you have enough time to fully experience the show. Even if you don't understand the language, the music, dancing, and costumes are enough to make for a memorable and unique experience.
Explore the Culture and Stories of Osaka Through These Captivating Books
Embark on a literary journey to Osaka and discover its rich cultural heritage, tantalizing food, and fascinating stories by diving into these captivating books. Start reading now and let your imagination transport you to the vibrant streets of this dynamic city!
"Osaka: A Cultural and Historical Guide" by John Dougill – This book provides a comprehensive guide to Osaka's rich cultural and historical heritage, including its museums, festivals, food, and architecture.
"A Personal Matter" by Kenzaburo Oe – This novel follows the story of a young man in Osaka who struggles with his responsibilities as a father after his newborn child is born with a brain hernia.
"The Confessions of Lady Nijo" by Lady Nijo – This memoir recounts the life of Lady Nijo, a 13th-century Japanese noblewoman who spent much of her life in Kyoto and Osaka.
"The Last Samurai" by Helen DeWitt – This novel follows the story of a young boy in Osaka who is raised by his mother to be a genius and his search for his absent father.
"Lonely Planet Osaka" by Lonely Planet – This travel guide provides practical information on the best things to see and do in Osaka, including recommendations on restaurants, nightlife, and accommodations.
Don't miss out on the opportunity to experience the unique and vibrant city of Osaka for yourself!
Osaka is a vibrant city with a rich cultural heritage, unique traditions, and a fascinating history. Whether you want to explore the city's many museums and galleries, sample its delicious street food, or immerse yourself in its traditional culture and festivals, Osaka has something for everyone. By taking the time to experience some of the city's many unique attractions and activities, you're sure to create memories that will last a lifetime. So, pack your bags, grab your camera, and get ready for an unforgettable journey through the amazing city of Osaka.