Whether it's seeing your favorite characters come to life or getting an adrenaline rush from the thrilling rides, you can be sure that you'll have a magical time re-discovering the awes and wonders from your childhood at Tokyo Disney Resort. From maintenance to food quality to cast members' friendliness, Tokyo Disney Resort is in a league of its own. Tokyo's Disney Resort is home to two amazing amusement parks – Tokyo Disneyland and DisneySea. But you should know a thing or two about how to plan your trip to Tokyo Disneyland and DisneySea to take the most out of this fantastic experience!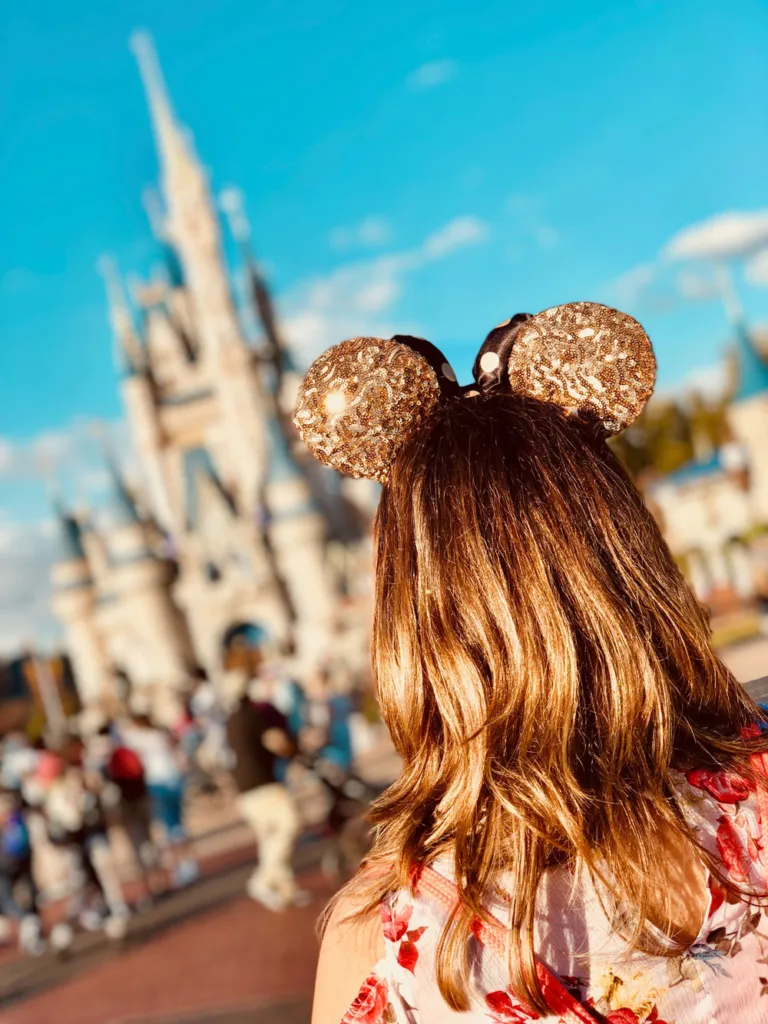 Difference Between Tokyo Disneyland and DisneySea
Which one should you visit?
If you have time on your hands, this one is a no-brainer. Both parks are magnificent experiences! If you are a huge Disney fan, you should even spend a few days in each park to catch all the attractions without feeling overwhelmed.
But if you have only one day to spare, here is a breakdown of Plan Your Trip to Tokyo Disneyland
Tokyo Disneyland
If you're a fan of the immersive, magical experience unique to Disney Parks, Tokyo Disneyland is the one. Especially if you have young kids, or you feel like one, spectacular shows and parades will leave you speechless. Overall, the atmosphere in Tokyo Disneyland is easily more true to the Disney parks around the globe. It ticks off your standard Disney park "must-do" checklist.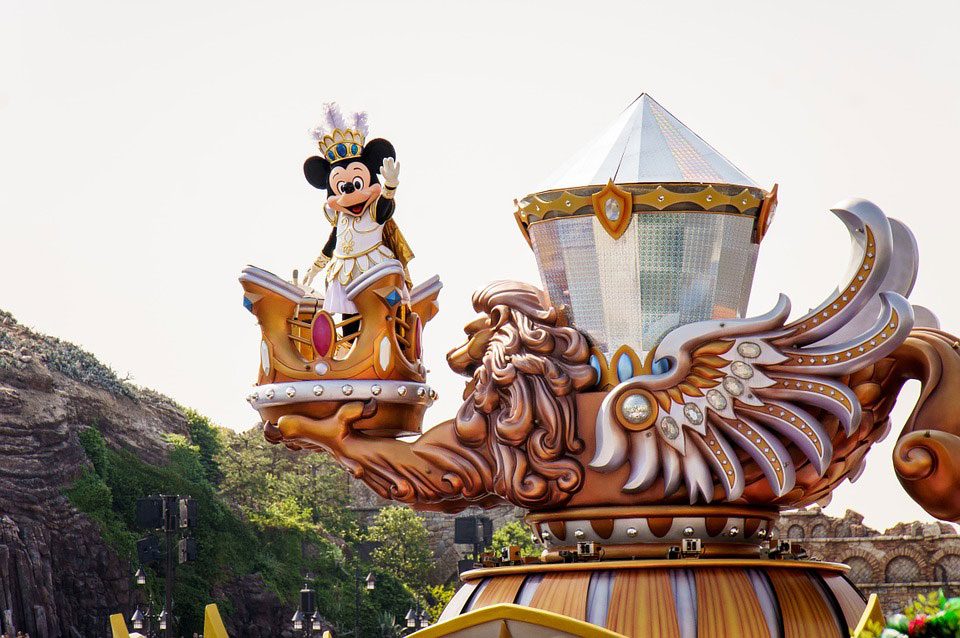 Popular attractions at Disneyland
Dreamlights – Nighttime light parade a la SpectroMagic and the Main Street Electrical Parade. Dreamlights takes the light parade concept to the next level, and adds a couple of revolutionary floats to the mix, making Main Street Electrical Parade look antiquated by comparison.
Minnie Oh! Minnie! – Live show featuring Latin music and dancers, as well as Disney characters. This is basically a high-energy show with performers and other characters swooning over Minnie Mouse as a very loose plot (or perhaps a 'musical motif' is better). The costuming is gorgeous, and the human performers are really talented. The choreography is great and the songs are really catchy. Theater Orleans, where the show is performed, is fairly large, so getting a seat shouldn't be too much of an issue except on especially busy days. Enough of the show is in English so that you'll understand what's going on, but it's mostly about the Latin beats and costumes, anyway.
Monster's Inc. Ride & Go Seek – Interactive dark ride in which guests use flashlights to trigger effects and reveal monsters. Along with Pooh's Hunny Hunt, this is the flagship attraction at Tokyo Disneyland.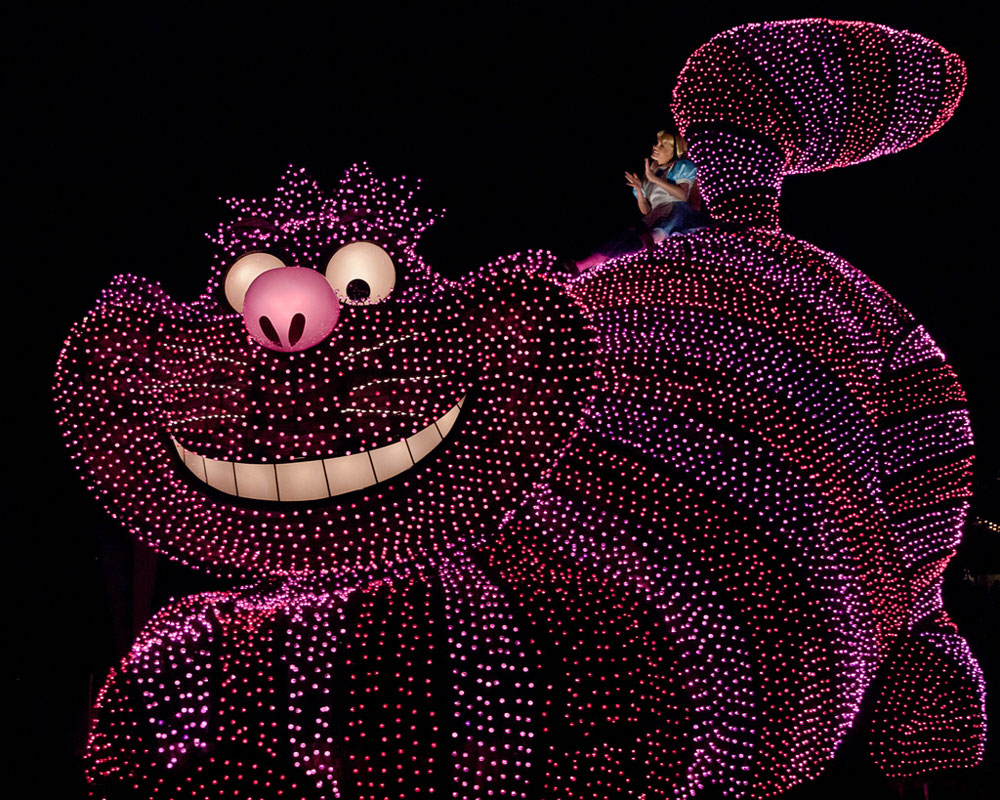 Tokyo DisneySea
On the other hand, DisneySea is unique to Tokyo and it's really a theme park unlike anything else Disney has to offer. It is a bit more adult-oriented in feeling and atmosphere. There is still plenty to do for kids, but they're more likely to prefer Tokyo Disneyland, as much of the brilliance of Tokyo DisneySea will be lost on them.
Another added attraction is that you can buy beer and wine at DisneySea if that appeals to you, while the closest to alcohol you can buy at Disneyland is non-alcoholic beer.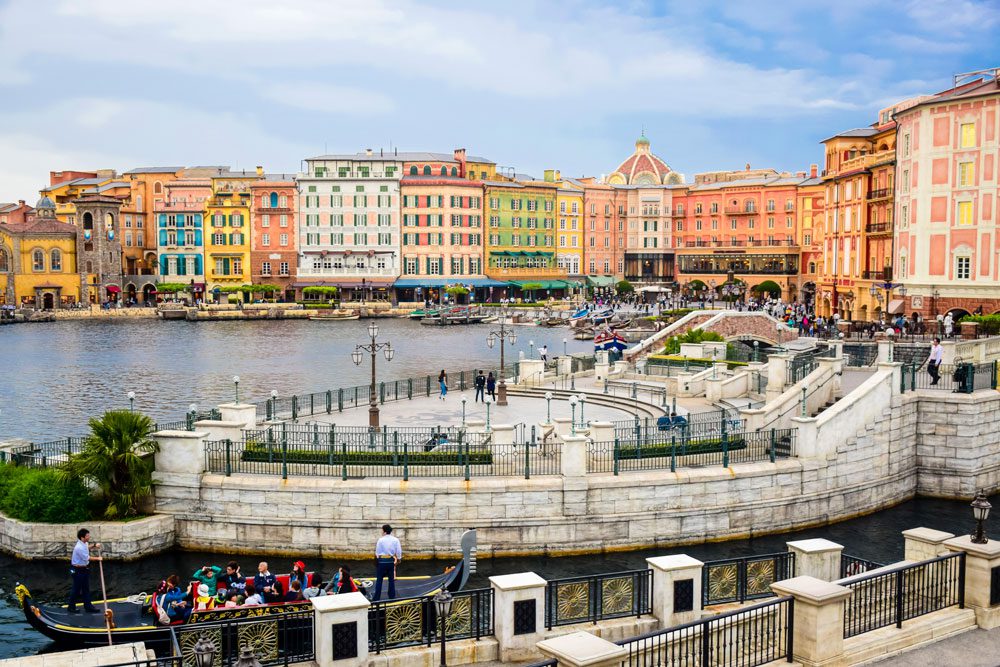 Popular shows at DisneySea:
Big Band Beat – This 30-minute Broadway jazz revue featuring tap dancing, an orchestra, and other performers is housed in the Broadway Music Theatre, which harks back to classic theaters in New York City. While most of Big Band Beat is traditional non-Disney jazz numbers, there are appearances by Disney characters, like Mickey Mouse's impressive drum finale. Fantasmic! is a musical battle between the forces of good and evil set in Mickey's dreams with stunning effects, including pyrotechnics, water, lasers, fire, and a huge dragon.
Venetian Gondolas – Venetian gondolas captained by two charismatic gondoliers from the Palazzo Canals to the lagoon in Mediterranean Harbor and back. The scenery and the romanticism of gondolas are the big draws, but the gondoliers can be a highlight, too.
Fortress Explorations – A Tom Sawyer Island-like play area featuring 10 very memorable exhibits. It is EPCOT Center caliber "edutainment," that not only showcased some still-impressive technologies from centuries ago but also the revolutionary thinkers who devised the devices. Kids (and even many adults!) will have fun exploring it while learning a thing or two.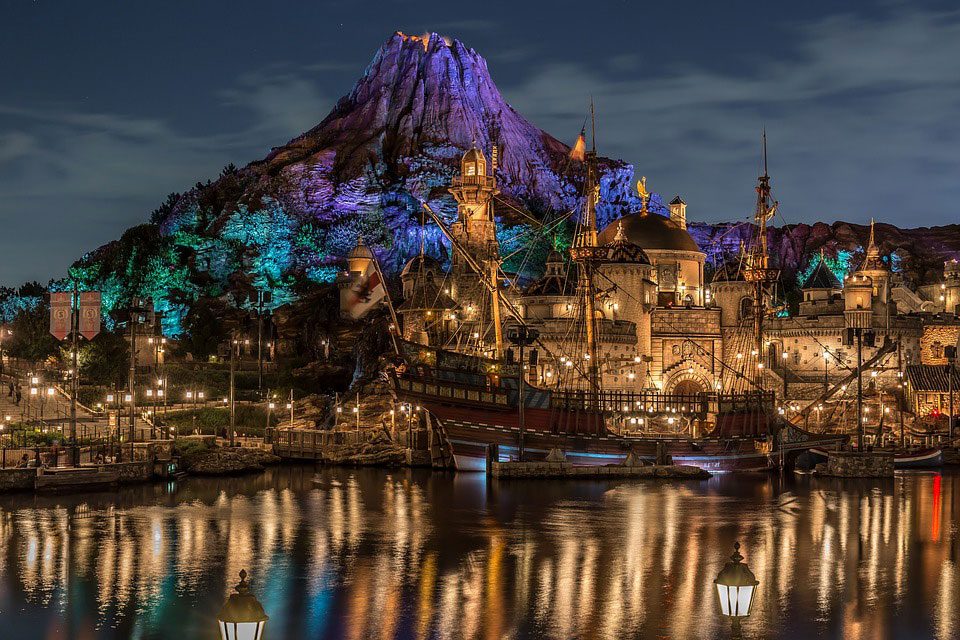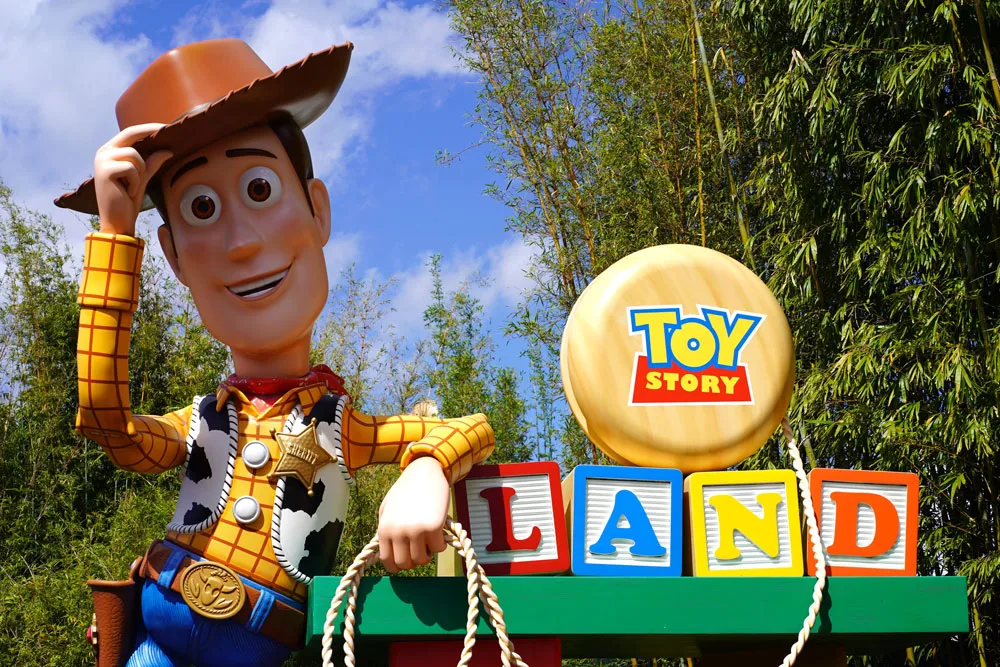 When to go to Tokyo Disney Resort?
When planning a visit to Tokyo Disney Resort, the timing of your trip can greatly impact your experience. The resort is a popular destination year-round, but certain seasons offer unique advantages. If you're looking to avoid crowds and enjoy shorter wait times, consider visiting during weekdays in the off-peak seasons. From mid-January to early March, you can take advantage of fewer visitors due to the colder weather and post-holiday lull. Additionally, September to November tends to be less crowded, offering pleasant weather and beautiful autumn foliage. Keep in mind that major holidays and school vacations, such as Golden Week in late April and early May, tend to draw larger crowds, so it's best to plan accordingly if you prefer a quieter visit.
On the other hand, if you're hoping to experience Tokyo Disney Resort at its most vibrant and festive, certain periods stand out. Springtime, specifically late March to early April, offers the enchanting spectacle of cherry blossoms in full bloom, creating a picturesque backdrop for your Disney adventure. This period coincides with the Spring Carnival at Tokyo Disneyland, featuring special parades and shows. Moreover, the holiday season from mid-November to early January is a magical time to visit, with elaborate decorations, dazzling lights, and festive entertainment. The resort transforms into a winter wonderland, and you can catch seasonal events like the Christmas Fantasy Parade and the New Year's Eve countdown.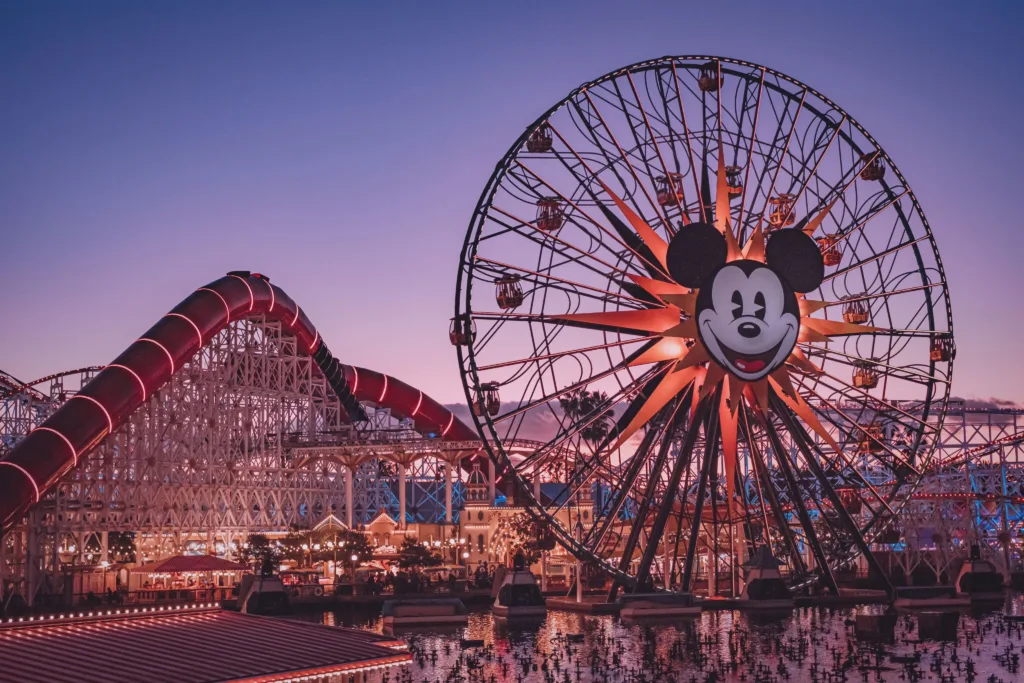 Buy your discounted Tokyo Disneyland/sea tickets online.
Crowds can be huge, and you need to prepare to avoid them. The counters only open 30 minutes before the park opens, so you want to use that time to get a head start by buying your tickets online and trying to get to the front of the gate queue instead! This will increase your chances of getting a Fast Pass for your favorite ride.
You will also save money, as they are cheaper online.
Have a Fast Pass Game Plan on hand
In the Disney Resort Parks, the Fast Pass system gives every ticket holder a fair chance at taking one of the popular rides without much waiting time. The problem is, some of the queues to the Fast Pass machine can take up to an hour, and the more popular rides run out of tickets shortly after the park opens.
Getting a Tokyo Disney Fast Pass: The FASTPASS ticketing machines are located beside the ride entrances and you simply have to scan the QR code on your printed e-ticket to receive a Fast Pass with a designated time period printed on it. Come back to the ride within the time period for express entry!
Note: Each Disney Park ticket is only allowed 1 Fast Pass Ticket every 2 hours. You will get an error ticket if you try getting a 2nd Fast Pass Ticket before the 2-hour buffer.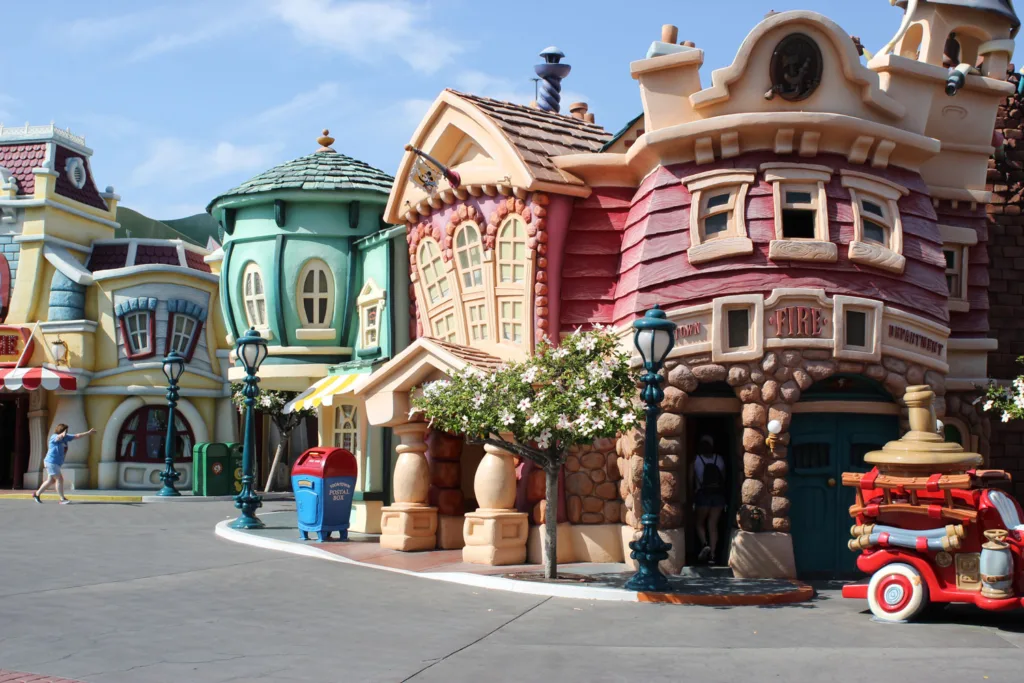 Bring a bento box for lunch
Food is allowed in the Disney Resort Parks and you can eat them at the designated picnic area — outside the main entrance on the left. So save money and purchase a bento box or a couple of onigiris before heading in. Re-entry is also allowed here so you can head out to the convenience store for a quick bite.
Arrive at least 1 hour before the park opens
Queues get quite 30mins before opening, so arriving an hour before the park opens is pretty sound advice. Hopefully, you already have your Tokyo Disney Tickets the day before so you can skip the ticket queue and join the entrance queue instead. When the park is open, resist an urge to go straight to rides and line in the queue for your first Fast Pass.
Disneyland Trip Essentials
---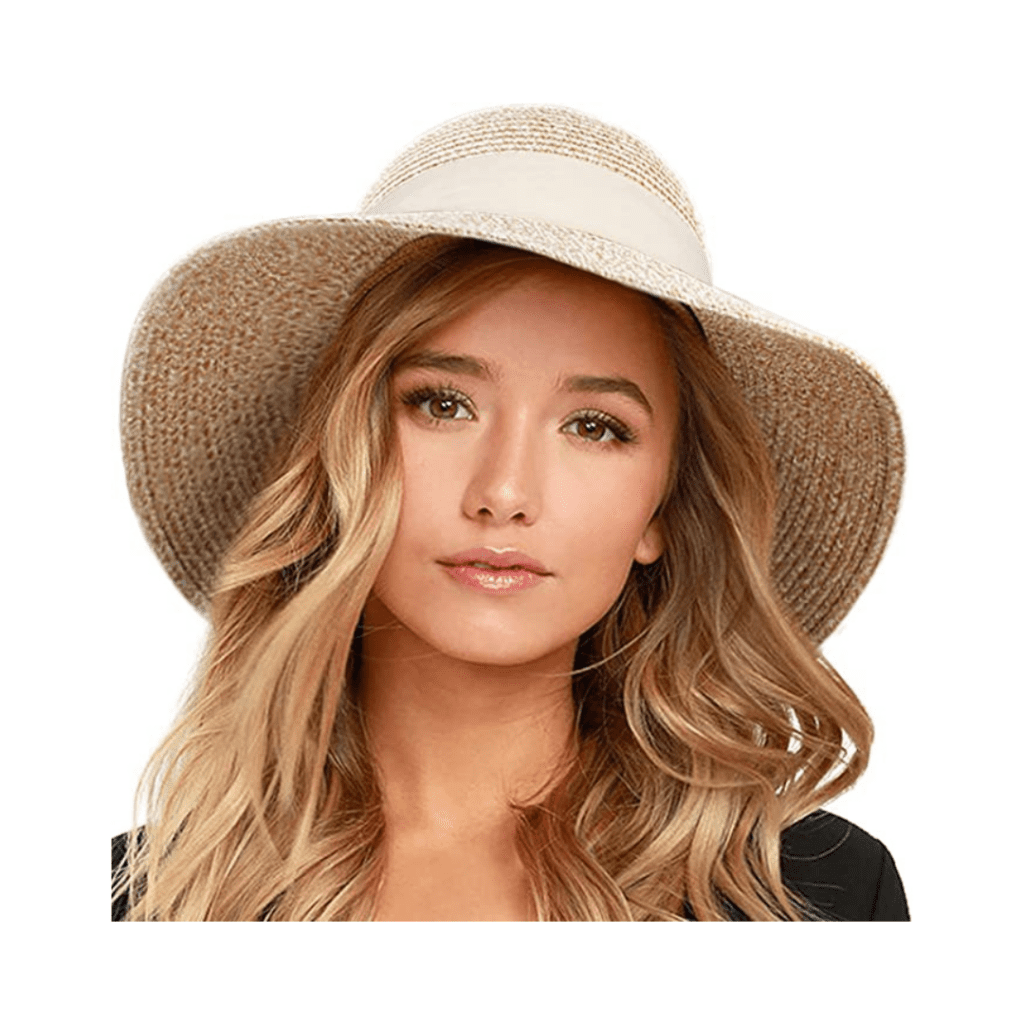 ---
Tokyo Disneyland and DisneySea are not just theme parks, but worlds of magic and wonder waiting to be explored. With careful planning and preparation, you can make the most of your visit and experience all the thrilling rides, breathtaking shows, delicious food, and amazing merchandise that these parks have to offer. From the iconic Cinderella Castle at Disneyland to the fantastical Mediterranean Harbor at DisneySea, every corner of these parks is filled with fun and adventure for the whole family. So why wait? Start planning your trip to Tokyo Disneyland and DisneySea today, and let the magic begin!