If you are into skiing or snowboarding, then you probably know that skiing in Japan is one of the best powder skiing in the world.
Why Skiing in Japan is the best?
Japan is a world-class ski and snowboard destination with abundant, high-quality snow, beautiful scenery and relaxing hot springs.

The snow season in Japan is long and in some places begins as early as November and lasts into May, with the peak being in February. Fittingly, Japan offers many popular destinations for snow seekers.
Three-quarters of the country is mountainous and it is blessed with some of the most reliable and heavy snowfall in the world (10 to 18 meters of snow per season). Even the smallest hills, some just a few hundred meters above sea level, can offer skiing come winter.
Japan boasts some 500 ski resorts and the top sites, from the northern island of Hokkaido to the southern island of Kyushu. They vary in size, from large resorts with dozens of runs to small one-lift slopes. Big resorts such as Niseko, Furano Ski Resort or Shiga Kogen Resort are well-known to an international clientèle. While most of Japan's major cities, including Tokyo, Kyoto, and Osaka, receive only small amounts of snow, locations offering snow experiences are readily accessible from them.
Perfect for Beginners & Heaven for Experts
The thing with Japan is, it snows more than any other country in the world. This means the softest slopes you can possibly imagine. For beginners, it's much easier to learn than on the hard ice. And if you fall, trust us it will be a soft landing.
If Japan has that much snow, it's not only for beginners. True powder hounds have known about Japan for a long time, but their secret has slowly escaped. Now it's a well-known fact that the dryest, deepest, fluffiest powder fields belong to Japan. So you better bring your snorkel!
Onsen in Snow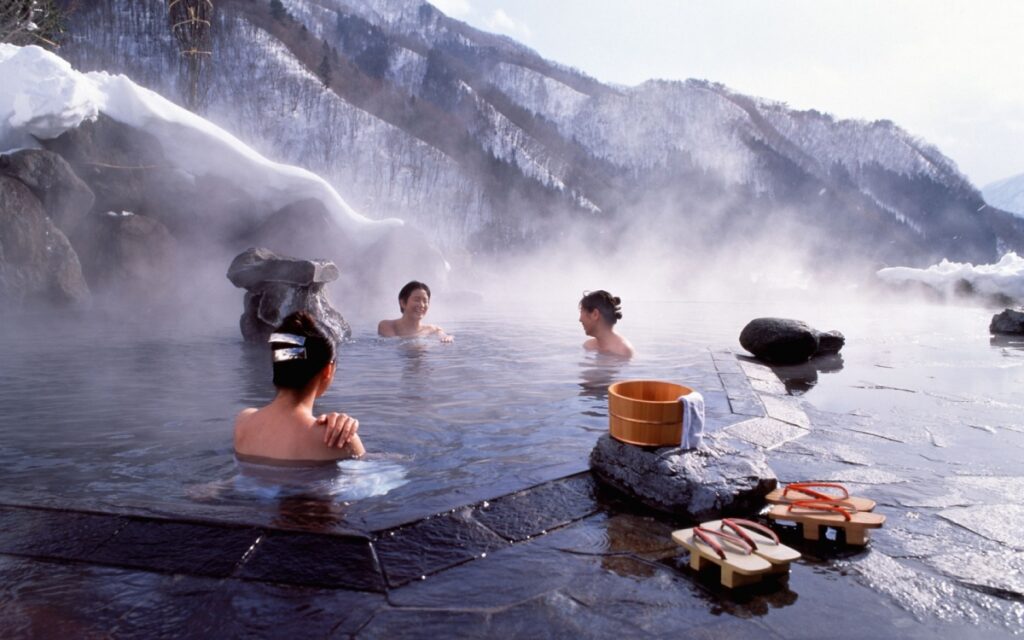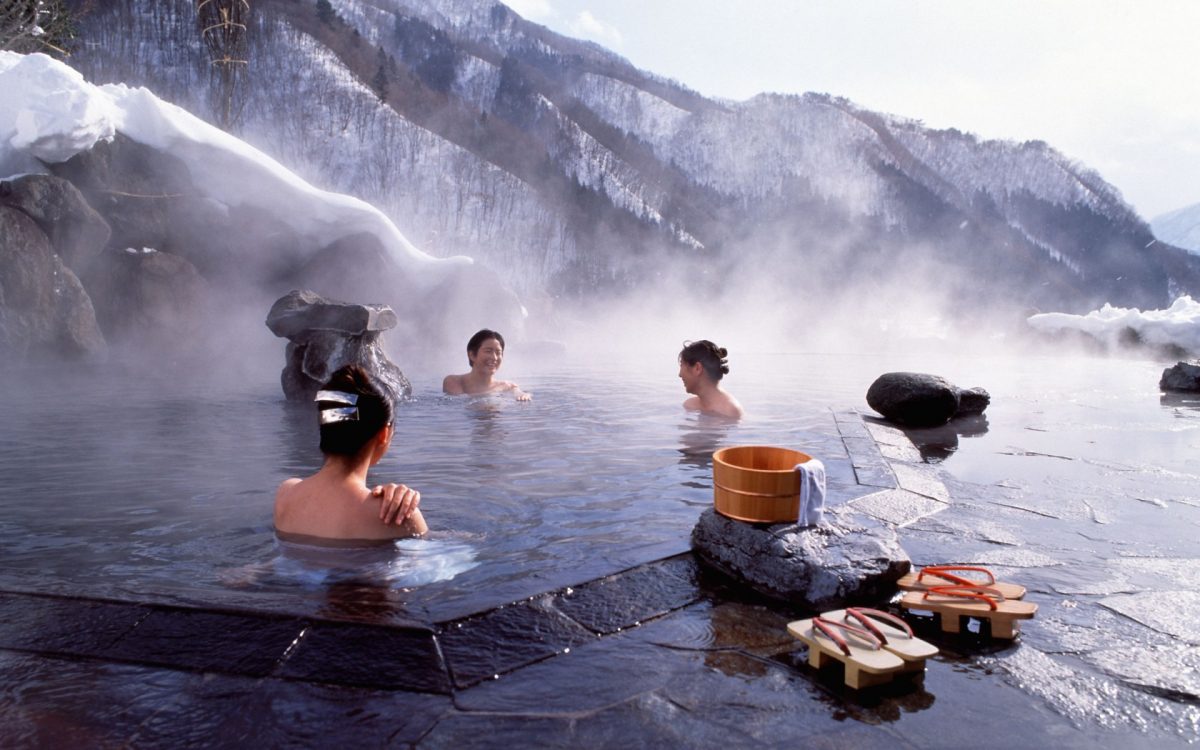 We can't talk about snow activities in Japan, without mentioning relaxing in Japanese onsen.
Forget North American hot tubs and jacuzzis after skiing, they have nothing on the serenity and therapeutic restorative powers of a natural onsen, fueled by 100% thermal spring water full of minerals, which come in different shades and smells according to their concentrations. Many let you soak right out in the snow, which is a magically beautiful experience.
Snow Monsters of Zao Onsen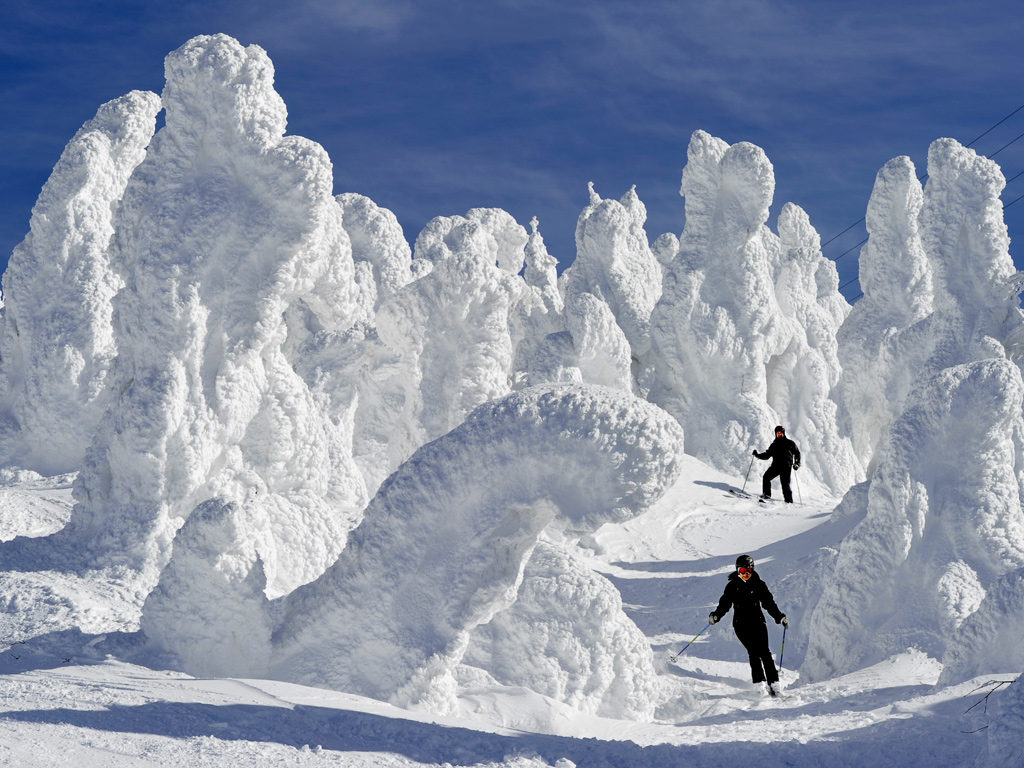 The incredible creatures that appear every winter at the top of Mount Jizo in the Japanese resort of Zao Onsen are something of a legend. Formed at the point at which the seasonal winds from Siberia, heavy with moisture collected over the East Sea/Sea of Japan, meet the trees of Zao, they are extraordinary constructs of snow and ice, works of art crafted by the forces of nature.
In the peak season of January and February, when they are at their most formidable, people take delight in skiing through the field of snow monsters by day, returning at night to take in the same spectacle, illuminated from up high in a gondola.
Night Skiing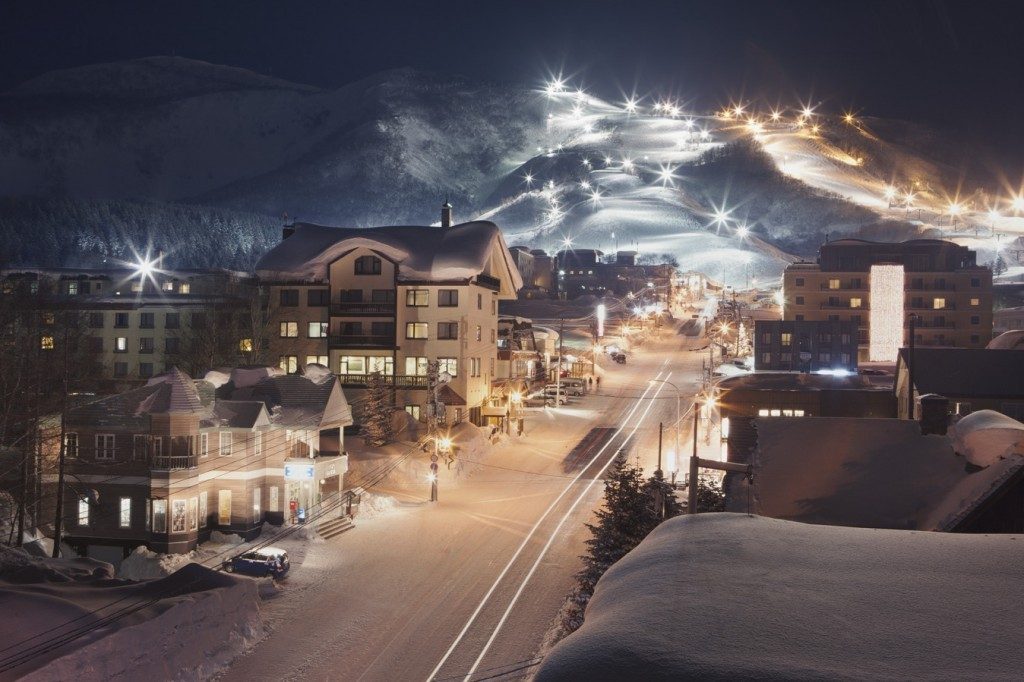 Another atypical ski experience possible in Japan is night skiing. Most Japanese ski resorts keep the bull wheel running after the sun sets and it's something not to be missed. Big fluorescent lights illuminate the slopes and allow you to see where you're going. The bright lights combined with the snowstorm, provide an even more stunning effect. Often, you'll see festive Japanese locals donning glow-in-the-dark duds.
Have Fun in Sapporo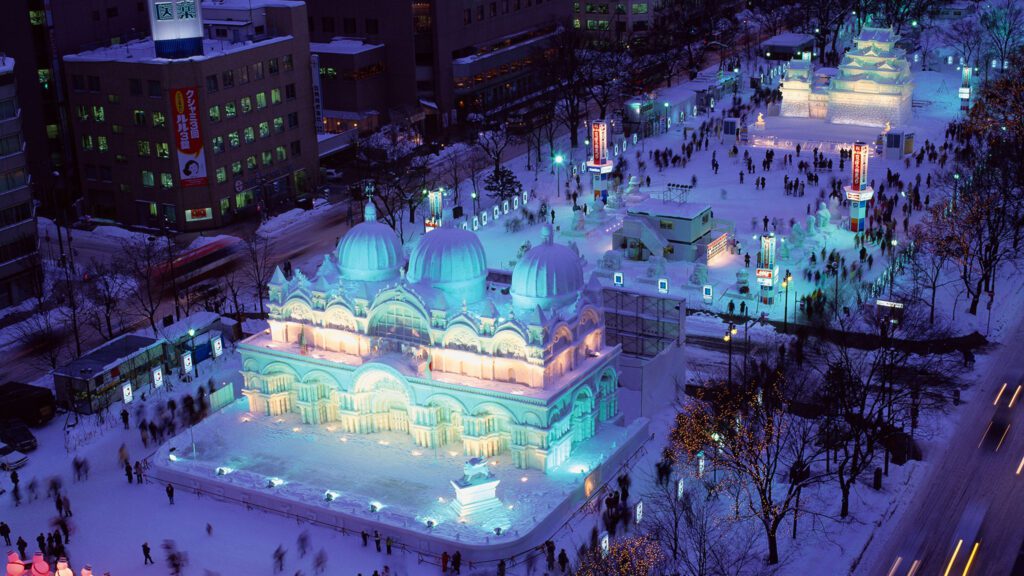 Sapporo is so much fun! Visit the magnificent Snow Festival from 5th – 12th Feb, drink the best beer in the country and eat the local specialty – miso ramen.
Magnificent Japan offers Ski Package Tour in Sapporo, where you will experience lively Sapporo and be in Furano Ski Resort – which is highly popular even among Hokkaido's many prominent ski areas. The resort has a wide range of slopes for both skiing and snowboarding. A charming snow dome bar and restaurants dot the ski area while the town bustles with friendly restaurants, bars, cafés and shops.
[mkdf_button size="" type="" text="Take me to Japan" custom_class="" icon_pack="font_awesome" fa_icon="" link="https://www.magnificentjapan.com/tour-item/ski-package-sapporo/" target="_self" color="" hover_color="" background_color="" hover_background_color="" border_color="" hover_border_color="" font_size="" font_weight="" margin=""]
5 Things To Know When Planning A Ski Trip To Japan

1. Consider Hiring A Guide For A Day

A day with a guide will help you learn the ropes of the Japanese resort while helping you score untracked powder on day one.

2. Carry Cash

Japan is a cash country. While you can pay with a credit card at some restaurants and stores, many places just don't take credit cards, and ATM's can be hard to find. Make sure to get cash for your trip. You can withdraw Yen from ATM's at the airport in Sapporo, or from many convenience stores.

3. Dress For A Blizzard

During your week in Hokkaido, it can snow more than four feet on the mountain. Expect insane amounts of snow! Which is awesome so long as you are prepared. For those with less-than-awesome apparel, be sure to bring an extra pair of gloves, goggles, and base layers in case things don't completely dry overnight.

4. Leave Your Modesty At Home

Hokkaido is speckled with wonderful hot springs. But be forewarned: Mostly these are not clothing optional; they are clothing prohibited. Yep, check your modesty at the customs exchange, if you get in the hot springs (and you should) you're getting naked.

5. Bring Fat Skis (Or Rent Them)

Wondering which skis to bring to Japan? The fattest ones in your quiver. Of course, you can ski pretty much anything, as the snow, while light, is reasonably supportive. But still, fat skis are great on deep snow, and it almost certainly will be deep and soft.

6. USA, Australia, Europe To Japan Power Adapters

Japanese electrical outlets are the same as in the U.S. (110 voltage), but an adapter is always a good thing to pack in case of older plugs.
Magnificent Japan offers you a Ski Package in Sapporo, and we can also make a custom trip just for you!
[mkdf_button size="" type="" text="Contact Us!" custom_class="" icon_pack="font_awesome" fa_icon="" link="https://www.magnificentjapan.com/contact-us/" target="_self" color="" hover_color="" background_color="" hover_background_color="" border_color="" hover_border_color="" font_size="" font_weight="" margin=""]
What are you waiting for? Get your friends together, escape from the crowds and find untracked slopes and perfect powder in Japan!