Gliding down a mountain with fresh powder under your skis is one of the most exhilarating experiences for skiers. You should consider putting skiing in Japan on your adventure travel bucket list. Even though it may not be the first place that comes to mind. In recent years, skiing enthusiasts from around the world have turned to Japan, which has become a mecca for skiing. The reason is apparent. Japan offers a skiing experience unlike any other, with world-renowned powder snow, breathtaking scenery, and vibrant culture.
Why Skiing in Japan is the best?
The snow season in Japan is long and in some places begins as early as November and lasts into May, with the peak being in February. Fittingly, Japan offers many popular destinations for snow seekers.
Three-quarters of the country is mountainous and has the most reliable and heavy snowfall in the world (10 to 18 meters of snow per season). Even the smallest hills, some just a few hundred meters above sea level, can offer skiing come winter.
Japan boasts some 500 ski resorts and the top sites. From the northern island of Hokkaido to the southern island of Kyushu. They vary in size, from large resorts with dozens of runs to small one-lift slopes. Big resorts such as Niseko, Furano Ski Resort, or Shiga Kogen Resort are well-known to international clientèle. While most of Japan's major cities, including Tokyo, Kyoto, and Osaka, receive only small amounts of snow, locations offering snow experiences are readily accessible from them.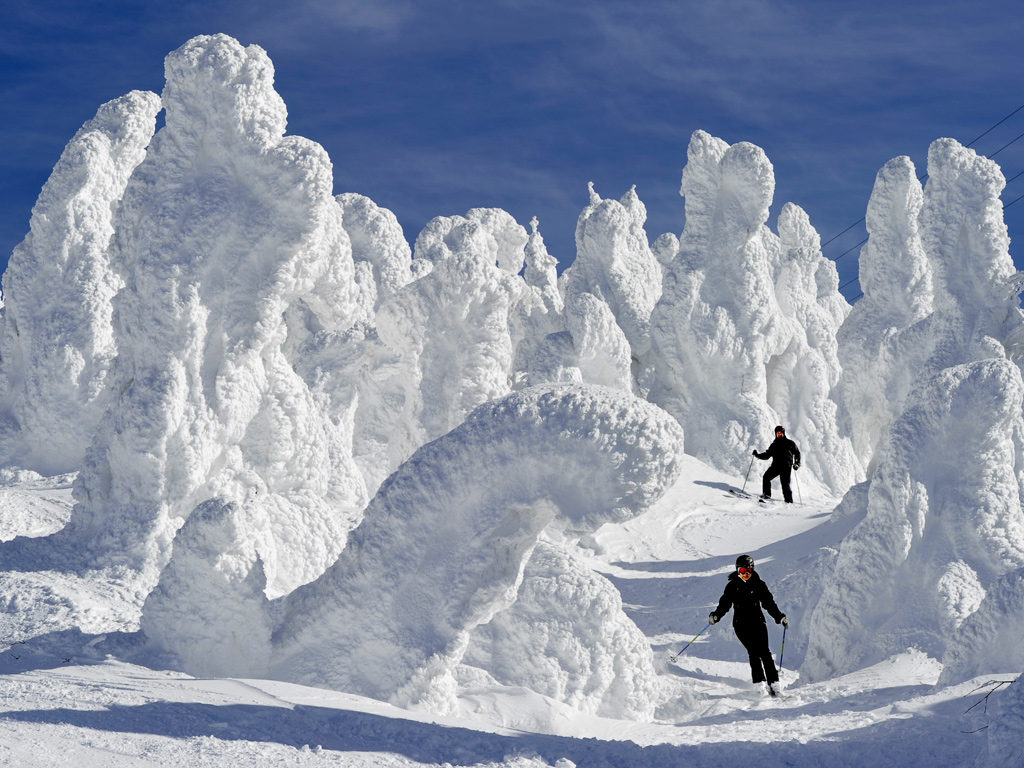 But don't be fooled into thinking that Japan's gentle slopes are just for beginners. The country's powder snow is world-famous, attracting true powder hounds to its slopes for years. With the driest, deepest, and fluffiest powder fields, experts will find a haven in Japan. The country's ski resorts offer challenging terrain, from steep chutes and tree runs to off-piste powder fields. There's no shortage of thrilling runs to keep even the most seasoned skiers and snowboarders entertained.