Osaka is considered to be the food capital of Japan. Seafood, beef, delicious fresh fruit on street markets. It is the ultimate gastronomical delight that will completely transform your taste. It will also introduce you to the mixtures of foods and spices that are beyond your imagination. Osaka's Finest Food Delight is definitely a must-try!
Japan has one of the greatest cultures of street food that goes beyond the continent. Kuromon Market is situated in Sakaisujidori Street in the Minami area of Osaka. It is a covered public market that has a total of 150 shops. Kuromon market is Osaka's street food heaven. It predominantly consists of fish, meat, sweets, clothes, and hardware. Amazing experience especially for a food lover. You can see and experience the specialties of various chefs.. It's taste will definitely bring you ecstasy.
Kuromon Market serves large and small portions of the products. Some of the shops provide a small area for patrons who typically buy, stand and eat. It is somehow easily gets crowded.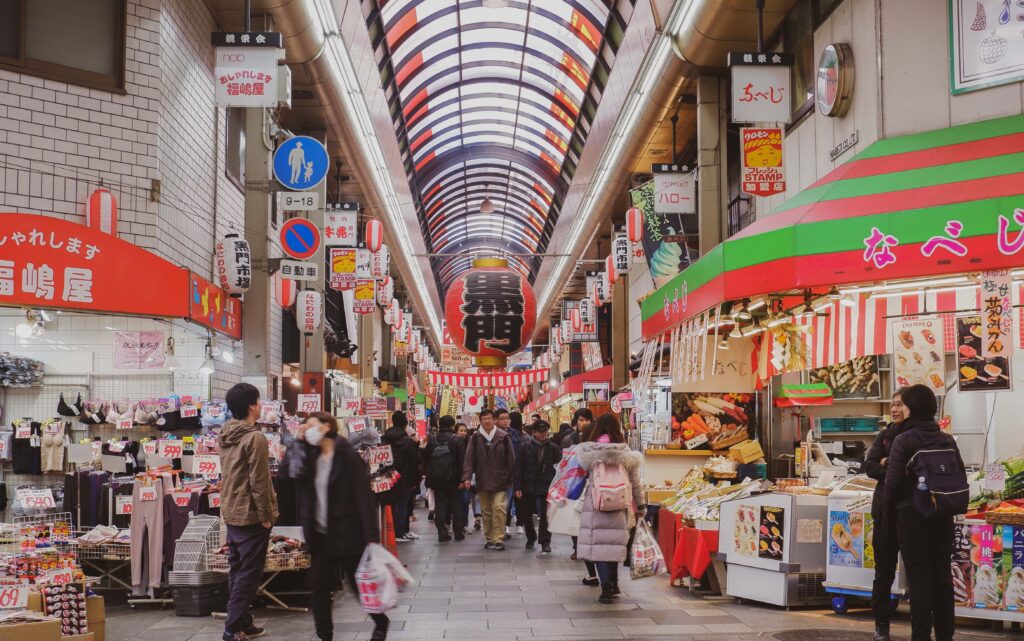 Osaka's Finest Food Delight:
The Japanese call it octopus balls. Literally, it means grilled octopus. Very typical street food for them. It is a ball-shaped Japanese made up of wheat flour and butter. Cooked in a small molded pan and filled with minced and chopped octopus, tempura, ginger, and green onions. Brushed with takoyaki sauce, mayonnaise, and sprinkled with green laver and shavings of dried bonito. Takoyaki is inspired by akashiyaki, a small round dumpling from the city of Akashiyaki. Price ranges from 400-500 JPY.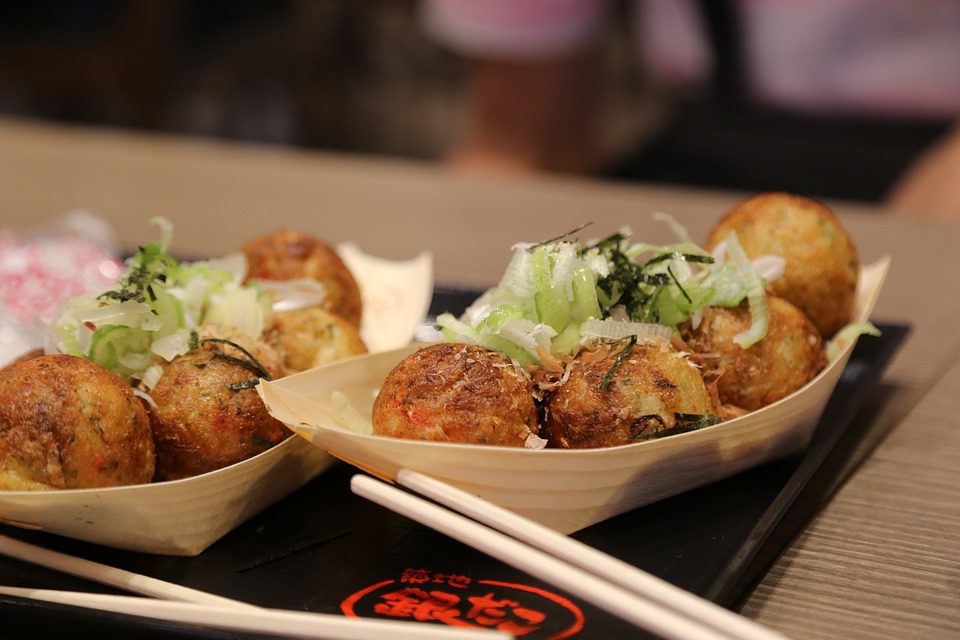 Fresh seafood is a common sight in Kuromon Market. Scallops are one of them. It is popped open, cleaned, and grilled topped with butter. Sizzled in its own scallop juices until cooked. The scallop is unbelievably delicious. The meat is firm, soft, and silky and it has a natural sweetness to it, with a faint soy sauce and roasted butter aroma and flavor.
The price is around 750 JPY (7$). A bit expensive for a food treat, but definitely worth it and you'll love it.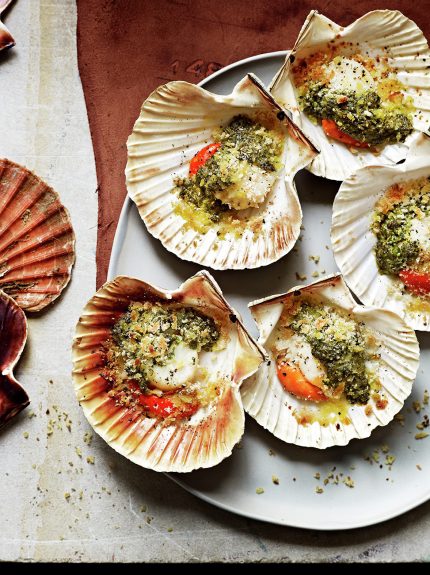 Sukiyaki is popularly known in Japan during the winter. It is a winter dish and is commonly found at bōnenkai, Japanese year-end parties.
Sukiyaki is a Japanese dish that is prepared and served in the Japanese hot pot style. It consists of meat and is usually thinly sliced beef, slowly cooked or simmered at the table. Served alongside vegetables and other ingredients, in a shallow iron pot. Also cooked with a mixture of soy sauce, sugar, and mirin. The ingredients are usually dipped in a small bowl of raw and beaten eggs after being cooked in the pot, and then eaten. Indeed, one of Osaka's finest food delight!
Kitamura restaurant is one of Osaka's favorite sukiyaki restaurants since its establishment in 1881. Beef is carefully selected, flavorful with a pinch of sweetness.
Osaka is one of the food capital of Japan. Tuna is one of the most locally treasured food to eat. Comes in all grades and type. Everyone can afford to eat it, from budget conveyor belt sushi restaurants to the highest-end Michelin star restaurants in Osaka.
Izakaya is a Japanese pub that serves bite-sized plates of delicious food and one of the best. We recommend Chayamamchi Maguroya in Osaka. It is popularly known because of its gigantic tuna statue displayed at the entrance. The best time to experience the atmosphere of Osaka is at five in the afternoon. People who love to eat and enjoy tuna gather around the area. Tuna belly, best known as Otoro, is one of the stand-out dishes in Osaka. It is very common in the area. The slabs of sashimi would literally melt in your mouth partnered with wasabi.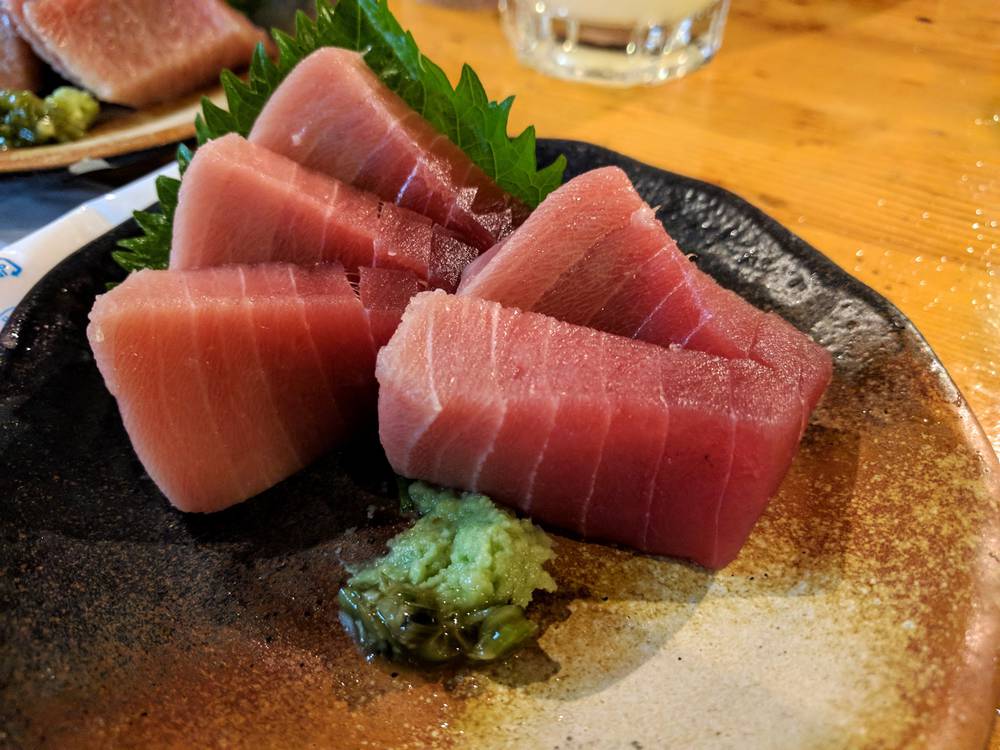 A Japanese luxury fruit is truly one of a kind. They literally love it. Strawberry is one of them. Japan is currently ranking first around the world in terms of production and consummation of strawberries. White strawberries? Another Osaka's Finest Food Delight that would definitely satisfy your cravings.
White strawberries can be seen anywhere. It can also be found in a marketplace outside Nippombashi station. It is very common in Japan. There are more than fifty breeds of white strawberries on the Islands. One of these can be found in Osaka and popularly known as "pineberries". You will definitely become delightful to its aroma, enough to make you stop and just enjoy the smell of its sweetness.
These strawberries are not genetically modified but actually crossed breed. They are a bit expensive. One pack of this luxury fruit is selling for 1,680 yen plus tax or two packs for 3,000 yen plus tax.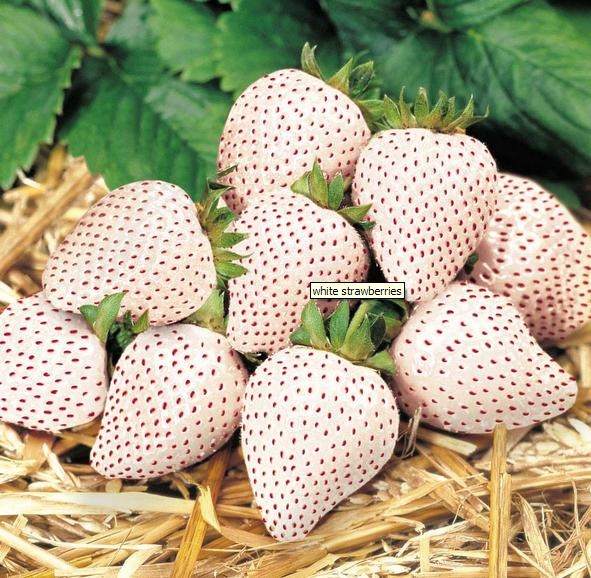 Japanese delicacies' most impressive traits are their tastes and looks. Carefully molded and designed to make it more pleasing. Every bite will truly amaze you. The cheesecake tart at Pablo's is one of Osaka's pride. Delightfully mouth-watering that is offered at a reasonable price.
Made carefully and ingredients were selected meticulously. Pablo's signature cheesecake tarts are truly one of the best. A piece is not enough for a family.
Pablo's derived from the name Pablo Picasso, a famous Spanish painter. Just as Pablo Picasso surprised you with his paintings, Pablo's will surely surprise and delight you with their signature Cheesecake Tart. Tempting isn't it?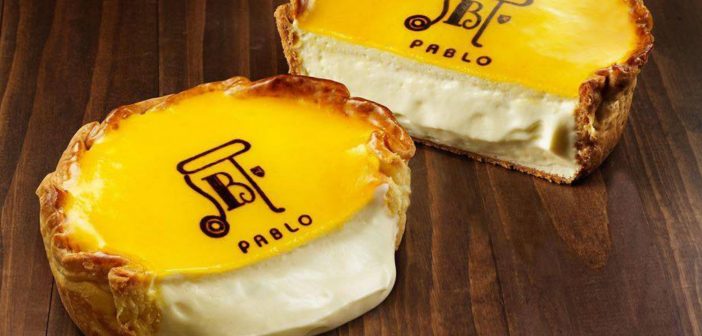 A traditional Japanese dish prepared in vinegared rice with added sugar and salt together with other ingredients. Comes in different variant, stuffed and topped with different ingredients. Sushi comes in 5 main types. First is Nigiri. Topped with fish and served on top of sushi rice. The second is sashimi. Served alone without rice. The third is Maki. It has rice and filling wrapped in seaweed. Fourth is the Uramaki. Served with rice and seaweed-wrapped ingredients. Lastly, the Temaki. Served in a hand-rolled cone shape. there are fifteen types of Sushi Rolls. These are tiger, Philadelphia, crunch, dynamite, and rainbow roll. California, spicy tuna, caterpillar, spider, vegetable, shrimp, surf, turf, tempura, and volcanic roll are among them. Common sushi ingredients are cucumber, egg, and avocado. Partnered with wasabi and ginger. Known to be a source of omega 3- fatty acids.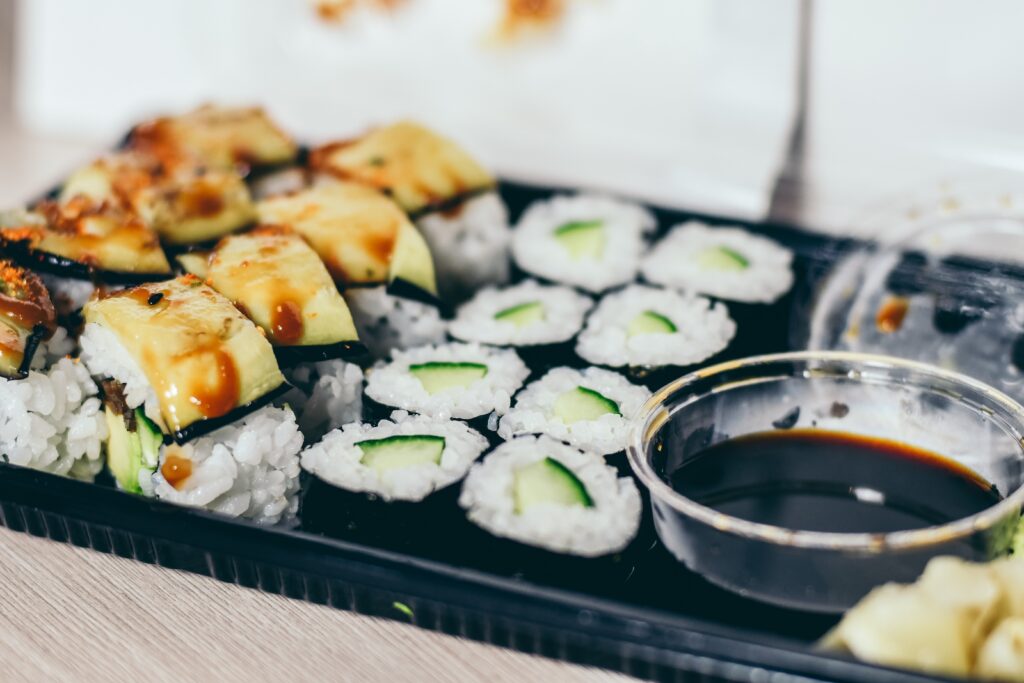 Uni refers to sea urchin roe. Served in its shell, uni is creamy, rich, briny, and sweet. It has little punch of saltiness. Uni is softer than oysters. It is incredibly luscious and mouth-watering.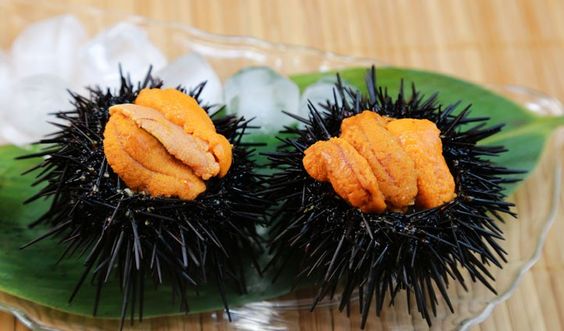 A freshwater eel, barbecued and cooked in a sweet kabayaki sauce and served on top of rice called unadon. Skcrewed in sticks and sold with or without rice. Prized as healthy and luxurious food in Japan. Considered as particularly nutrient-rich food and tagged as a super food. It is indeed a signature dish to many.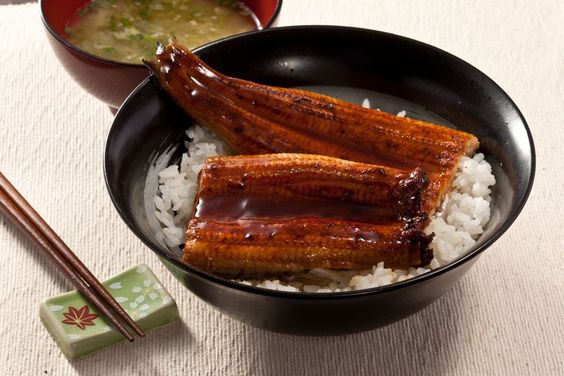 A baby octopus glazed skewed stuffed with the whole quail eggs in the head. Color is red and making it more eye-catching and tasty. Surrounded with a chewy and slightly sweet and salty flavor. Sounds tempting? Mark it on your list!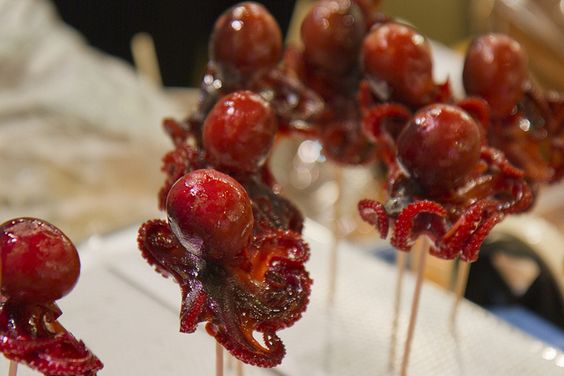 The 10 listed finest food in Osaka serve as guidelines should you wish to visit Japan. Best known for their passion for good food and high standard. There is still plenty of food to choose from, that will surely satisfy your cravings. Kuromon Market will definitely give you an extraordinary and satisfying food adventure. Indeed, a must-try for everyone. The average cost of food in Osaka is approximately Y2,574 per day. Much cheaper than any other destination. Restaurants that are really budget-friendly are also here. Japanese noodles are also a must-try. Osaka's finest food delights will surely be on top of your list. Plan now and make it happen.